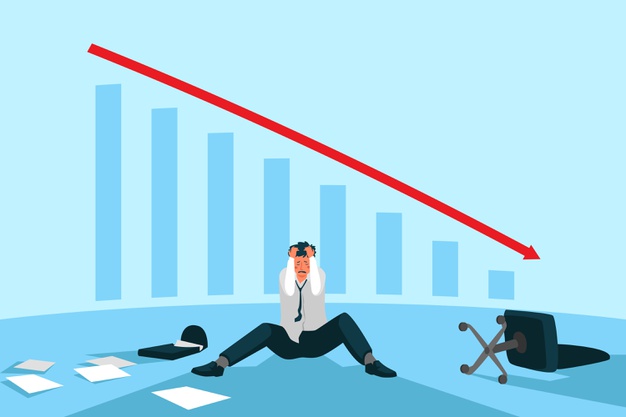 4 steps to keep your business afloat amid the recession
Numerous discussions are going on around the world about the upcoming recessions due to the COVID-19 pandemic situation. The worldwide lockdown situations have resulted in the downgrading yield curve of business growth. A recession will be difficult for many entrepreneurs around the globe. Entrepreneurs will not only face an uncertain future for running their business but it also means they would get a lesser amount of opportunities to find potential partners who are willing to invest. Forecasting recessions are very difficult even when there are strong shreds of evidence to understand an upcoming crisis. Prediction of timing and the exact impacts of the recession on the industries is very difficult.
There's no escape from the recession, simply shutting down the shop should not be an option. Every business irrespective of their sizes would have to face the universal recession. During such difficult times, the entrepreneurs and business owners are losing hope and are not able to focus on the statistics. But trust me, getting panic-driven and emotional will accelerate the difficult situation and may lead to self-destruction. We need to defeat the downturn and change the direction of the business. Entrepreneurs need to adopt some changes during recessions for grabbing the opportunities for advances.
Here we present you with some changes to think about making your business downturn-proof and recession ready.
Renegotiate long term business contracts:
Not only the business owners but also our suppliers, vendors, and customers will face the recession. During the economic downturn, discussing and renegotiating the contracts are highly appreciable, especially the long term contracts. Such adjustments will benefit the hard financial time of your organization. If you stay in business, your suppliers and stakeholders will also remain a desirable position to continue.
Give importance to flexibility:
A recession comes with uncertain economic operations. So entrepreneurs prefer to focus on cutting costs and outsource financial operations. During downturns, if customers hesitate to purchase, it could be proved disastrous. The productions need to lower as a response to the recession. Quick and costless scaling down production is the need of the hour
Adjust your values:
Even during a recession, entrepreneurs need to focus on providing value but the ultimate value always depends on the customers. You must introspect about what the value of your offerings is and what should the value be according to your customer in difficult times. Successful entrepreneurs always prefer to let value decide what they want and when.
Recessions bring the opportunity to expand:
On a positive note, an economic downturn also comes with a lot of opportunities to expand your business. During such hard times, the competition is much less, the prices for the assets falls exponentially. An increasing unstable employment situation can be seen which means you can hire skilled employees easily. Recessions bring some pessimism where a lot of opportunities to expand your business could be observed. You just need to make sure that you have enough bank balance to grab the potential market.
Conclusion:
If you make the right decisions today, you will see the results tomorrow even business in recession. Not only adjusting prices will work but also you need to expand your business reach and tell people why they should choose your product or services. As an entrepreneur, lead the way out of such difficult times and be an inspiration for other people. Start helping your employees, negotiate with your suppliers, and then support your customers.