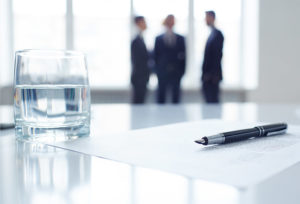 Internal Audit
The term "internal audit" often evokes fear, frustration, and wasted time. Even in the best of circumstances, most people will be anxious or threatened by someone reviewing their activity. Understanding the role of internal audit, knowing what to expect from it, and knowing the potential pitfalls to avoid can help you to have a calm, much more enjoyable, and valuable experience.
What is Internal Audit?
Internal audit is an individual department or organization within a company whose mission is to carry out a fair and independent review of systems, business organizations, and processes. The role of an internal audits is to provide the organization's executives and governing bodies with an objective source of information about the organization's risk, management environment, operational effectiveness, and compliance with applicable regulations.
Internal audits is usually getting reported to senior management, so it is appropriate for the CEO or the board to direct its activities through the audit committee. Under the direction of the Audit Committee, Internal Audits works with management to systematically review critical system and process management activities.
Reviews conducted by the department are often referred to as internal audits. It can be successfully used to assess an organization's performance or the execution of a process against several standards, policies, regulations, or metrics. You can plan to include examining a business's internal accounting, financial reporting, corporate governance, and IT general controls.
Internal audits also entail evaluating the efficiency or effectiveness of critical business operations; for example, an efficient audits can determine supply chain management. The individuals who work are named internal auditors. They help cover all areas of an organization or specialize based on their skillsets.
Final Words!
The purpose of an internal audit is to internally identify weaknesses in an organization's processes and management environment to be corrected as quickly as possible to avoid damage to the organization or its stakeholders. Therefore, an organization's plan should be risk-based, or in other words, designed to investigate areas that pose the most significant risk to the company. The internal audit plan should also include components of the organization's strategic needs.
MFhills' Internal Audit Services:
MFhills features a disciplined, centralized internal audit process to identify your weaknesses and strengths as a successful organization. Our efficient team that can help you save your time and efforts from auditing and financial documentation. In addition, We always make sure that you can enjoy the very best quality system with our internal audit expertise. Our goal is to ensure that every new client experiences the most straightforward and effective internal audit service that MFhills has to offer.
Why MFhills?
Are You Paying A Formidable Amount Of Money For Your Bookkeeper Or Accountant? Now You Can Drastically Perform Cost-Cutting Measures By Simply Outsourcing Your Bookkeeping And Accounting Tasks.
Are You Looking For Bookkeeping Services In India? Are You Looking For Accounting Outsourcing Companies In India? Contact Us To See How Our Accounting Expertise And Personalized Services Can Save You Time, Money, And Frustration With Managing Your Finances.
Contact Us On Mobile Phone: +1 (650) 351 7900;
Or Put An E-Mail: Admin@Mfhills.Com;
And Do Visit Us On The Website: Https://Mfhills.Com/