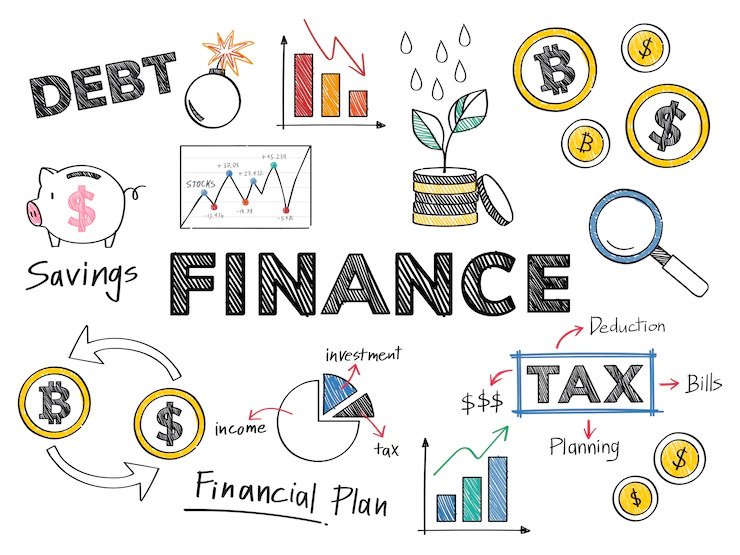 Budgeting vs Forecasting-What Are the Differences?
An Overview of Budgeting vs. Financial Forecasting
Companies use budgeting and financial forecasting to plan where management wants to take the company (budgeting) and whether it is on the right path (financial forecasting). Although budgeting and financial forecasting are often considered to have the same meaning, the two terms are very different. Financial forecasting forecasts the amount of revenue or income that will be achieved in the future. In contrast, budgeting quantifies the anticipation of payments that a corporation wishes to attain for a future time.
Budgeting
A budget is a blueprint for what a corporation hopes to accomplish during a specific period, usually a year. Budgeting has the following characteristics:
Revenue and expense projections.
Cash flows are expected.
Debt reduction is desired.
To determine the differences between the two figures, a budget is compared to actual results.
The accounts situation, cash flow, and vision of a corporation are all reflected in budgeting. Depending on how management wants to update the information, a company's budget is re-evaluated regularly, usually once every fiscal year. Budgeting establishes a baseline against which actual results can be compared to see how they differ from expectations.
While most budgets are established for the entire year, this is not a hard and fast rule. For some businesses, management may need to be adaptable and alter the budget as company conditions change during the year.
Financial forecasting
Financial forecasting analyses previous data to predict an organization's future financial conditions. It enables management teams to predict outcomes based on historical financial data. Financial forecasting has the following characteristics:
It's used to figure out how corporations should divide their budgets in the future. Financial forecasting, unlike budgeting, does not look at the difference between economic forecasts and actual performance.
When there is a change in operations, inventories, or the business plan, it should be updated regularly, perhaps monthly or quarterly.
It's possible to make something for both the short and long term. For example, a business might have quarterly revenue predictions. Revenue predictions may need to be adjusted if a customer is lost to the competition.
Financial forecasting allows a management team to take quick action based on the data projected.
A management team can use financial forecasting to adjust production and inventory levels. A long-term prediction can also assist a company's management team to develop a business plan.
Important distinctions
A budget is a reflection of where the management wishes to take the business. Financial forecasting is a report to show whether a company is on the right path to meet its profit goals and what it plans to achieve in the future.
Budgeting can occasionally include objectives that aren't feasible owing to shifting market conditions. If a corporation uses budgeting to make decisions, the budget should be flexible and modified more frequently than once a fiscal year to keep up with market conditions.
Budgeting and financial forecasting should be done simultaneously. Short-term and long-term economic predictions, for example, could be used to build and revise a company's budget.
Is it better to make a budget or a forecast for your company?
Businesses should use budgeting and forecasting as crucial financial tools. Both of these help you grow by demonstrating how to reach your objectives. While budgeting indicates the difference between current and expected performance, forecasting reveals what can be predicted. Budgeting and forecasting are both crucial, and you should concentrate on both. The simplest method to ensure you're on the correct road is to use accounting software that helps you forecast and budget.
Why MFhills?
Are You Paying A Formidable Amount Of Money For Your Bookkeeper Or Accountant? Now You Can Drastically Perform Cost-Cutting Measures By Simply Outsourcing Your Bookkeeping And Accounting Tasks.
Are You Looking For Bookkeeping Services In India? Are You Looking For Accounting Outsourcing Companies In India? Contact Us To See How Our Accounting Expertise And Personalized Services Can Save You Time, Money, And Frustration With Managing Your Finances.
Contact Us On Mobile Phone: +1 (650) 351 7900;
Or Put An E-Mail: Admin@Mfhills.Com