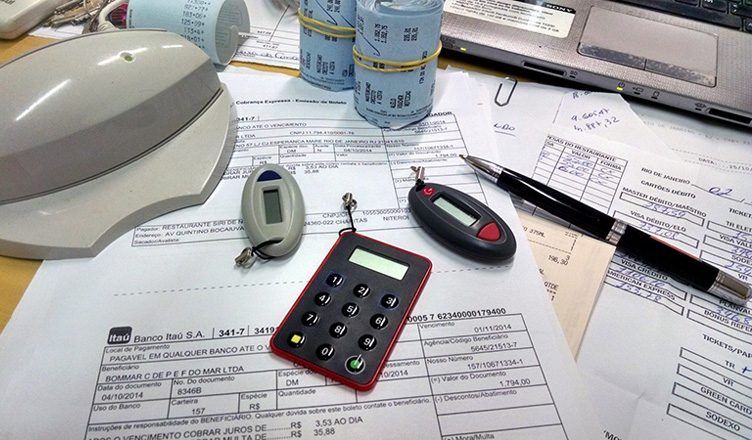 Bookkeeping services: Choose the right one in San Francisco
Many perfect bookkeepers in San Francisco can easily handle daily and monthly financials. But it is difficult to find the best bookkeeping services in San Francisco if you do not have enough understanding about what a bookkeeper's job is. The right bookkeeper will become your colleague whom you can trust and can depend on his experience. All bookkeeping services in San Francisco have sufficient teams of professional bookkeepers in San Francisco who can offer the best advice and guidance to grow your business and finances. This article will tell about the duties of bookkeepers and how to choose the right bookkeeping services in San Francisco.
Duties of a professional bookkeeper:
Bookkeepers play an important role in deciding the fate of your organization. Bookkeepers need to record all your financial transactions and him responsible for:
Paying the company's bills to ensure cash flow.
Collecting debts and managing the customer's payments.
Submitting payroll reports and verify labor hours.
Managing cost-cutting, staff salary, bill payment at maximum efficiency
A qualified bookkeeping service reduces the workload of the management from many responsibilities which allows them to focus on the key business model. Selectingthe right bookkeeping service is not so easy but we atMFhills will guide you to choose the best bookkeeping services in San Francisco.
Tips on how to choose the right bookkeeping services:
Search for an established bookkeeping services with relevant experience:
As a business owner, you will need to have employees with the following experiences:
Accounts payable and accounts receivable
Payroll processing and management
Monthly bank reconciliations
Sales tax returns and audits
Annual financial reports
Also if you are using some computer software for accounting needs, you will need bookkeepers who are experienced with that software. Every business model is unique so you would like to have bookkeepers who have experience in your industry. Bookkeepers in San Francisco with professional experience will help you with their understanding of the challenges of your business.
You can also hire someone with experience servicing a huge number of clients, which is a positive sign that they can manage your financial needs for your business growth. When you approach a bookkeeping service in San Francisco, ask them about the rate at which their clients have grown over the years and how they can help you to support your business growth.
Consult local business association:
Small businesses are the lifeline of the nation's economy. You can consider consulting local business associations to help you find the right bookkeepers in San Francisco to serve your company. You can take advantage of your local business connections and community and community organizations for referrals. Reaching out to community organizations, you can take advice from other local business owners. Because they are currently using or have experience working with bookkeeping services in San Francisco. Often they would recommend qualified bookkeepers in San Francisco with whom you can outsource your accounting services.
Use social media platforms:
For professional networking, LinkedIn would be a nice platform to start. Make a LinkedIn profile and use it to search and connect bookkeepers in San Francisco which are recommended by your local business network. Also, Facebook is another great platform for searching for qualified bookkeeping services in San Francisco for your business. Use LinkedIn, Facebook, and Instagram to search and gather information. You can gather information like qualifications, specializations, and experiences of various bookkeeping services in San Francisco.
Find a bookkeeper who can save your money and resources:
Bookkeeping services sometimes offer services other than managing your payroll and reconciling your bank accounts. Experts at Bookkeeping services are very proactive. After reaching out to any bookkeeper, ask them if they can provide any strategy to save you money and business resources. That too in the current period and also in the future. Choose a bookkeeping service that not only focuses on managing your finances but also suggests ways to save your assets and resources while enabling business growth.
How MFhills can help you with bookkeeping services that help grow business:
At MFhills, we have experienced staff who can save your business time and resources by not only turning your receipts into complete financials but also enabling you to make accurate business decisions. Moreover, we would love to help you by solving your financial problems and help clients grow their business. So let our team handle your books while you can focus on your business.
Final thought:
A bookkeeper is someone who gets involved in the daily management of your business finances. He/She becomes an integral part of the organization. Finally, finding a perfect bookkeeping service is a decision that business companies should take seriously. You need to trust and rely on someone when you need them. Thus a qualified and experienced bookkeeper is needed who can help grow business while saving your money.