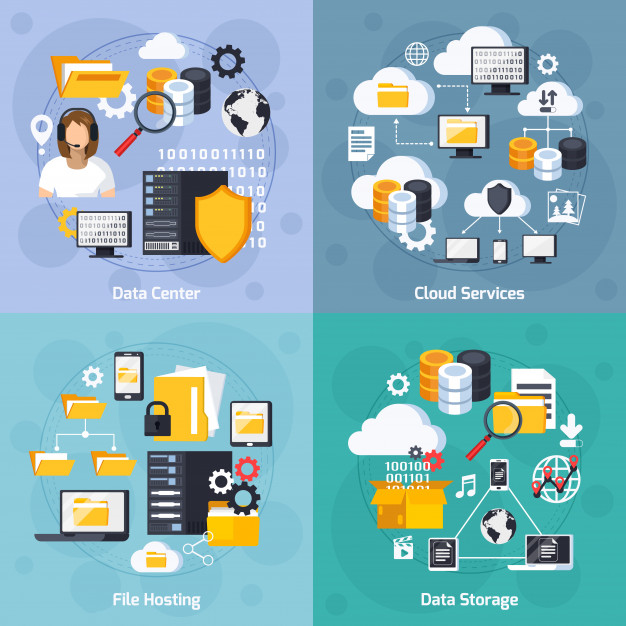 Cloud-Based Accounting Software-Can It Be Beneficial for Your Business
The term "Cloud" has become quite famous in the last couple of years due to its magical power of storing data, the most valuable thing right now on planet earth. Many companies got to know about its special power in the recent past, and most of them have started to know its importance and the power it holds with the future in mind.
Cloud computing has changed the whole way of the functioning of the internet, and it's been defined as the revolution of the 21st century, which felt like a dream first for many. According to them, the business world is seeing a huge switch as many companies are switching to cloud computing as they see it as a place that stores gold, which is data. This revolution boasts several advantages that are for the best for companies and mankind itself.
Data from Forbes magazine shows that 50% of IT professionals assume that artificial intelligence and machine learning are playing a major role in cloud computing adoption, which has grown by 67% by 2020. These stats show the bright future of cloud-based accounting services. Many people believe that the cloud is the best thing in the accounting sector in years!
ADVANTAGES OF CLOUD COMPUTING IN THE BUSINESS SECTOR
Security is very important for any organization, and the cloud is one of the most secured places to store data and in this case of accounting, one can't hack into your account without logging into your cloud account, hence making it difficult for the hackers but keeps you in a happy and secure. Reports from Software Advisory Services say that 93% of various businesses have reported that they have felt better security of data after upgrading to the cloud system.
It saves a lot of time and labor, which shows the power of computation; it also allows us to create automatic workflows, which result in savings. Your vendor might have a workflow that automatically pays the vendor his salary on the same date of every month. Recurring and automatic invoices can also be sent directly once their information is stored in our system.
It plays a major role in improving our relationships with your distributors, vendors, and other co-workers, and it's essential to take care of these relationships. This kind of accounting solution will help you to easily locate bills and invoices or identify whether a certain payment occurred or not, showing its larger-than-life capabilities.
Your company's financial documents/information can be viewed from anywhere, your house or even the office itself, and these all can be seen by just using your phone. This shows the power of portability combined with cloud computing.
The big problem of real-time view is easily solved over here as cloud-based accounting connects all your business accounts, and it allows you to track your inventory, sales, as well as expenses. When we keep everything up to date daily, we would always be seeing real-time data.
The biggest plus point of cloud computing is that it allows us to keep our work very organized and easily noticeable. This makes us search data very easily and allows every business department to become more simplified and update the expenses more efficiently. Invoices are found easily, too, making it an all-rounder that keeps you safe every time. A recent report from sage says that 53% of the accountants who chose preferred cloud solutions for project management and client interaction, both sections which are very necessary and important for a company to work smoothly and fast.
Customization is made very easy peasy, which shows the ability of this next-gen computing way. Also, we can integrate various add ons into our system that delivers everything according to your business needs. Which makes it more user-friendly and trustable. Moreover, with these kinds of features, you can run your operations in your time and with your own needs.
When we all had that old system of desktop we had limited access to our accounts. But this system showed us the light to access our accounts with ease. And the same is applicable to all our friends and colleagues. This shows this as a global power and proving that the cloud-based accounting business has a great and bright future. This has made working with colleagues easier and faster, and data sharing has become a very straightforward process.
Conclusion
Ultimately, we can say that the cloud computing way of life is a great plus point in terms of safety and data sharing. And most importantly, organizing. Many businesses will surely be benefitted and their future days are deemed to be sunny and great.