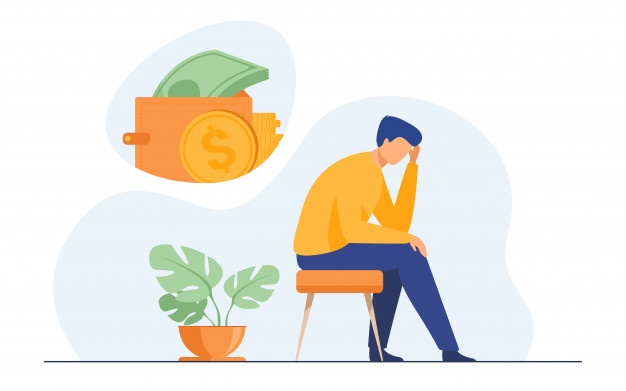 Common Accounting Mistakes That You Must Be Aware Of
Although new technology and accounting software have made bookkeeping and accounting easier for small and mid-sized enterprises, they haven't completely eradicated costly accounting errors. Some errors have a minor impact on a company's finances and can be remedied. Other blunders, such as misrepresenting a company's true financial health, are more dangerous and could have a substantial impact. We'll go through five of the most common accounting mistakes and how to avoid them in this article.
1. Reconciliations In a timely manner
Balance sheet accounts must be reconciled on monthly basis for a small enterprise to grow successfully. Reconciling is the process of verifying that an account balance on your books is correct and accurate. This method aids in the early detection of issues before they become too serious. The following are some of the advantages of reconciling:
Knowing how much cash or credit you have accessible is crucial.
ensuring that there was no deception,
Detecting bank mistakes
Most accounting software includes a reconciliation capability to make the process as simple and efficient as possible.
2. Errors in data entry
One of the most common causes of unneeded money loss is a human error when entering data. While it is impossible to prevent all data entry errors, measures can be put in place to ensure that errors are recognized and remedied as soon as possible. The following are some excellent practices for reducing data entry errors:
Make sure the team isn't overworked. A person can only do so much data entry work in a day. Keep your team's goals and objectives in perspective.
Examine your work. Whether you use quality checks or regular reconciliations, make sure you have a second pair of eyes on the books, including your own.
3. Processes for documentation are inappropriate
If you fail to document certain business expenses, your organization may forfeit important tax deductions. Expense items are not considered acceptable by the IRS unless they are backed by supporting evidence. Here we have listed down a few points to help you stay compliant:
Put policies in place. Make it a business policy to not pay reimbursements or expense reports unless receipts are included.
Make the switch to paperless. To reduce lost or missing paper documents, use cloud-based storage such as SharePoint or OneDrive.
4. Small Transactions Aren't Being Considered
It's easy to lose track of minor transactions like the office supplies you picked up on your way to work or the freebie you sent a loyal customer. However, regardless of how minor the transaction appears to be, it is critical to maintain track of it and obtain a receipt. In the event of a tax audit, you must be able to provide records of ALL business expenses, including these minor ones.
5. Records that are disorganized
To handle proper bookkeeping and accounting, you must have strong organizational abilities. You'd have to keep track of every transaction, save receipts or digitize them for future use, precisely calculate taxes, and so on. It's very likely that if your records aren't kept organized and up to date, you'll forget anything and end up in difficulty during tax season.
Why MFhills?
Are You Paying A Formidable Amount Of Money For Your Bookkeeper Or Accountant? Now You Can Drastically Perform Cost-Cutting Measures By Simply Outsourcing Your Bookkeeping And Accounting Tasks.
Are You Looking For Bookkeeping Services In India? Are You Looking For Accounting Outsourcing Companies In India? Contact Us To See How Our Accounting Expertise And Personalized Services Can Save You Time, Money, And Frustration With Managing Your Finances.
Contact Us On Mobile Phone: +1 (650) 351 7900;
Or Put An E-Mail: Admin@Mfhills.Com;
And Do Visit Us On The Website: Https://Mfhills.Com/