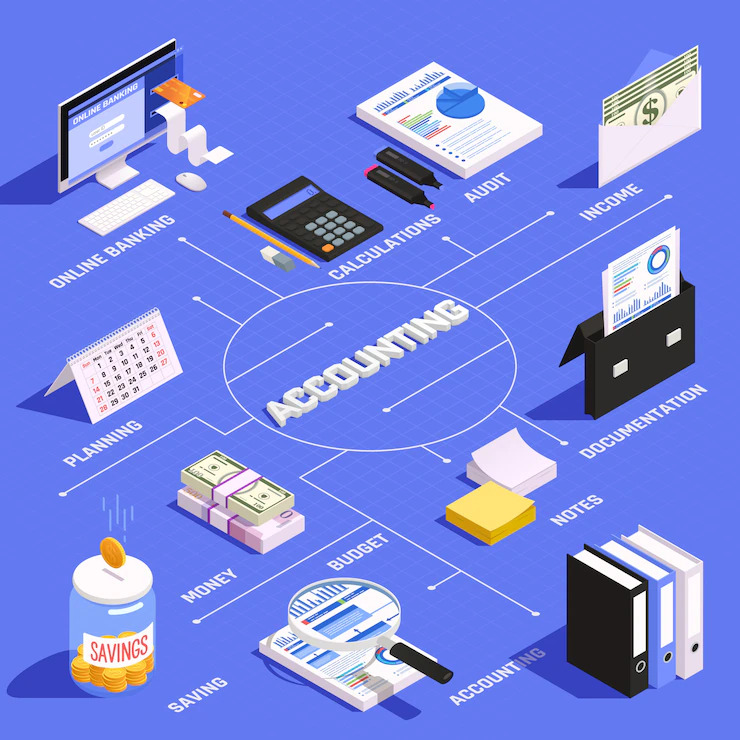 Effectiveness Of Internal Audit In Decision Making Policy
"Internal auditing is an impartial, objective assurance and consulting activity aimed to provide value and enhance an organization's operations," according to the Institute of Internal Auditors. It enables a company to achieve its goals by using a systematic, disciplined approach to evaluating and improving the efficacy of control, risk management, and governance systems." Simply put, an internal audit is in charge of checking the effectiveness of management's internal control mechanisms.
Risk Assessment
The possibility that an incident or action may hurt the organization or activity under Audit is described as a risk. Internal Audit should participate in management's entity-level Enterprise Risk Management assessment; nevertheless, a risk assessment's more particular aim from an auditing viewpoint is to enable the business to:
Prioritize audit initiatives based on the level of risk they pose.
Determine the nature, frequency, as well as scope of internal audit processes according to the risk level.
Furthermore, develop a strategy for conducting internal audit projects in high-risk areas to reduce the company's risk of loss.
Make effective and efficient use of everyone's time.
Internal Audit would be on the lookout for any organizational changes that might influence risk management. Corporate ethics, managerial reorganizations, financial pressures, resource restrictions, technology/internet/E-business, consolidations/alliances, and legislative/regulatory imperatives are also few examples of these developments.
Who Is Responsible For Internal Control?
Entities with a system of internal controls, as defined above, are expected to have one and are frequently required to have one. Regulatory rules, contract/grant compliance restrictions, or fiduciary duty may be used to meet these obligations. Also, management is always directly and ultimately responsible for internal control. The frontline staff is generally in charge of the basics, while the oversight board provides advice and oversight. Furthermore, management must take this role seriously or risk losing financing, incurring contractual penalties, or facing regulatory attention.
Internal Controls Includes:
It assists in the protection of assets and the prevention of fraud.
It's increasing operational efficiency.
It is expanding financial trustworthiness and transparency.
Also, it ensures that laws and statutory rules are followed.
It creates monitoring methods.
Benefits Of Internal Audit
Let's look at some particular benefits that an Internal Audit function may bring to an organization and its administration now that we've defined management's duty for internal controls and how Internal Audit can help management achieve that obligation:
The administration or the Board of Directors determines the scope of the internal Audit.
Internal Audit "reports" directly to administration or the Board.
Enhances the organization's "control environment."
Makes the organization process-driven rather than person-driven.
Redundancies in operational and control processes are identified, and recommendations are made to improve efficiency and effectiveness.
As an Early Warning System, it allows deficiencies to be identified and remedied as soon as possible.
As a result, the organization's responsibility is increased.
Final words!
An internal audit role would benefit management by supporting it with its risk assessment process and ensuring that the obligation for maintaining an internal control system is met.
Developing an internal audit function does not require significant financial expenditure. An organization does not need to recruit an entire department to leap into the deep end of the pool. Moreover, internal processes can be outsourced or co-sourced just as readily. Starting with a basic risk assessment and then prioritizing the areas of need would be a very efficient choice, akin to swimming into the pool's shallow end. At that point, you can make an informed choice about how to staff important projects effectively and reap the benefits of having an internal auditor on your team.
MFhills' Internal Audit Services:
MFhills Features A Disciplined, Centralized Internal Audit Process To Identify Your Weaknesses And Strengths As A Successful Organization. Our Efficient Team Also Can Help You Save Your Time And Efforts From Auditing And Financial Documentation. In Addition, We Always Make Sure That You Can Enjoy The Very Best Quality System With Our Internal Audit Expertise. Moreover, our Goal Is To Ensure That Every New Client Experiences The Most Straightforward And Effective Internal Audit Service That MFhills Has To Offer.
Why MFhills?
Are You Paying A Formidable Amount Of Money For Your Bookkeeper Or Accountant? Now You Can Drastically Perform Cost-Cutting Measures By Simply Outsourcing Your Bookkeeping And Accounting Tasks.
Are You Looking For Bookkeeping Services In India? Are You Looking For Accounting Outsourcing Companies In India? Contact Us To See How Our Accounting Expertise And Personalized Services Can Save You Time, Money, And Frustration With Managing Your Finances.
Contact Us On Mobile Phone: +1 (650) 351 7900;
Or Put An E-Mail: Admin@Mfhills.Com;
And Do Visit Us On The Website: Https://Mfhills.Com/