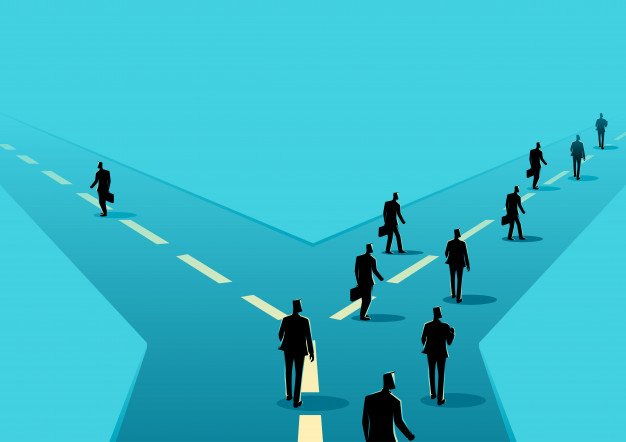 Entrepreneurial risks faced by every successful entrepreneur
Entrepreneurs are renowned for their potential to take risks. Most entrepreneurs do not make a huge success during their initial days. Before they can make it a big, entrepreneurs go through tough phases of their careers. And they often experience and learn how to tackle the obstacles and barriers. An entrepreneur needs to take calculated risks before starting a business. Careful planning is all a budding entrepreneur needs to mitigate many risks of starting a business.
An entrepreneur must be mentally prepared to manage all the obstacles that he/she might face during his/her entrepreneurial journey. They put their career, personal finances, and health at stake to plan for the future. Entrepreneurship is one of the satisfying career paths anyone would have chosen. To take the responsibility of your destiny through your own decisions is worth it. But success comes with challenges, and being an entrepreneur you need to take the following risks to become successful.
A career at risk
You might have to quit your current job or drop out of college to manage the burden of business ownership. Once you enter the world of entrepreneurship and start getting income, you will be too busy to maintain a full-time job somewhere. Some people get the chance to resume their careers. But everyone is not lucky enough to have any backup plan when a business does not run well. Some entrepreneurs do part-time jobs as a backup plan during initial days to ensure the safety of their careers.
Putting personal time and health at risk
The success of entrepreneurship is rewarding. They often outweigh the personal risks taken to start the business. Entrepreneurship can have a serious effect on individuals. Budding entrepreneurs need to spend many hours to plan for prospects of their business. You may have sleepless nights just worrying about the business model you have planned to execute. You are bound to take risks of spending personal time and energy to make your company a great success. And need to be prepared to live in such a stressful lifestyle.
Risk of living without regular paychecks
In the initial months of the entrepreneurial journey, there is not any guarantee of generating profits. This is where your career comes at a risk. In the first few years, there may not be any regular positive cash flow inside your company. This can push you to work towards sustaining your business and have unstable income. Thus make sure you have an alternative plan for your career and have enough money reserved to keep your business running.
Financial risk
Entrepreneurs make a financial plan showing predictions for company profits and the expected return to the investors. You can avoid financial risks by having proper forecasting for your cash flows. If your income exceeds your investments, your company will have enough cash revenue to meet your ends. Entrepreneurs need to continuously manage cash flow and forecast market demand to reduce financial risks.
Trust business partners and your staffs
You are likely to have a team of staff to manage your business operations. And for that, you need to trust each one of your partners and employees. Trust is one of the key requirements in your entrepreneurial journey and the most common risk too. If you lose trust in your partners, drastic consequences may follow. Thus building a squad of trustable and focused employees who will help you to reach your goals is appreciated to become an ideal entrepreneur.
Risk of competition
Business competitions are inevitable. To avoid such risks, entrepreneurs need to perform a proper analysis of market demand and the industry. They need to tally strengths, weaknesses, and opportunities available in the industry. A successful business owner is always aware of competitors and finds different ways to stay ahead in the competitions.
Conclusion
The entrepreneurial journey is full of risks and result oriented journey. The above-mentioned risks are some common risks that budding entrepreneurs are likely to face. But that should not drive you away from taking entrepreneurship as a career option. Instead, see the success behind every entrepreneurial journey. Recognize the risks and act accordingly to avoid any difficulty while working on your business strategy.