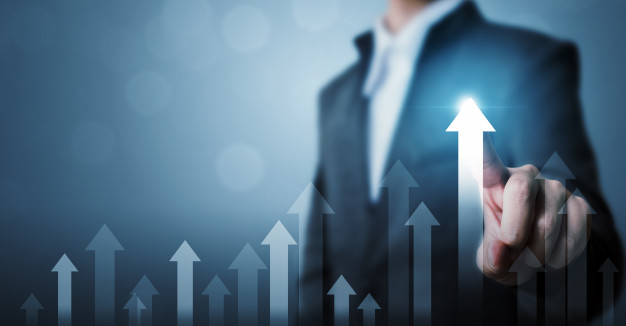 Finance trends that small businesses should remain updated with!
Generating enough capital for business growth is one of the greatest challenges that entrepreneurs have to face to expand their business. Entrepreneurs are no fortune-tellers who can simply tell what could happen in the future. The small businessmen and entrepreneurs need to be prepared to jump into recent trends in the marketplace. When it comes to financial trends, new trends in the process of banking transactions, accounting, payroll, and security are constantly turning up which aims to run these processes smoothly. While the most innovative methods emerge at the top, some classic financing methods are also effective for small businesses still today. Here are some potential trends which show our streamlined financing methods and let's determine whether it a perfect time for small business owners and entrepreneurs to adopt these opportunities. 
Crowdfunding:
Many small business owners are now trying to adopt crowdfunding as a financing method for their business expansion. It is gaining popularity among the small business owners and they are using some online platforms where they can showcase their business model and discuss their financing needs. These discussions will be on the various social media handles and shared through emails and different websites. This process eliminates the endless hassles of getting prospective investors. These are very feasible platforms having a transaction cost of 5 to 10% of the total amount of funds raised. Many entrepreneurs and small businesses have gained massive success with crowdfunding through social media marketing. Generally, business owners gain huge followers on social media so they will automatically get a high reach with an online presence.
Big data analysis:
Big data is on the trend for many years now, it has a promising utility in the future. When it comes to making effective financial decisions, the organizations and their clients are having benefits of big data in cash flow forecasting and prediction for market performance. Big data analysis also benefits in handling big expenses and calculating future trends in the marketplace.
Online transactions:
It is becoming a trend for banks to handle most of the transactions via online mode. They can operate financial and banking services on their online applications. Customers can deposit money, make stock trades, pay bills, and check account balance online. In addition to these, a person's mobile could be a better option for reporting account breaches instantly and the security issues can be identified easily. Small businesses should make their portals mobile-friendly for transparency so that the employees can check their vacation hours and benefits on the portable device.
Automatically generated payroll:
Handling payroll manually is a time-consuming task for any business organization. Instead of manually generated payroll, the automated payroll platforms seem to have a more bright future. Moreover, automated payrolls make wage calculations much faster and simpler and less prone to error. Automation helps in avoiding the slower process of manually writing checks to the employees.
Improved security:
Using artificial intelligence the business enterprises are dealing with the security of their financial information. Using such tools, financial service organizations can act quickly if any fraud is suspected and alerts the customers of security breaches. Financial services organizations use more than one step verification process to ensure security from a larger scale of attacks.
Outsourcing financial services:
A maximum number of businesses are outsourcing their financial services following the trends. Outsourcing an accounting service provider saves time and ensures accurate transactions are made. A business firm hires a financial outsourcing service for handling their accounting and transactions by the experts in the domain. Outsourcing accounting services help managers to focus on key business activities. 
Increased use of AI and cloud storage technology:
Gone are the days when financial information was stored in one person's computer in the offices. In fact, with an introduction to a cloud-based financial system. Thus, many people in the company can have access to the company's data from anywhere. Moreover, these systems allow small business owners to regularly check on the data. In today's world, a vast amount of data is generated daily. And it becomes important to analyze them over a while for proper decision making. Finally, artificial intelligence can help a lot in providing actionable insights to help the company in financing.
Final thought:
Business leaders and entrepreneurs should remain updated about the latest industry trends to achieve business growth. The small business environment keeps changing in today's data-driven world. If you can adopt the necessary trends, you can be ahead of your competitors in 2020 and in the coming years.
Why MFhills?
Are You Paying A Formidable Amount Of Money For Your Bookkeeper Or Accountant? Now You Can Drastically Perform Cost-Cutting Measures By Simply Outsourcing Your Bookkeeping And Accounting Tasks.
Are You Looking For Bookkeeping Services In India? Are You Looking For Accounting Outsourcing Companies In India? If you are thinking to invest in accounting software for small businesses or looking for bookkeeper services for small businesses, we are just one phone call away. A devoted squad of our CPA firms working 24×7 for your accounting and taxation-related tasks with great efforts. Contact Us To See How Our Accounting Expertise And Personalized Services Can Save You Time, Money, And Frustration With Managing Your Finances.
Contact Us On Mobile Phone: +1 (650) 351 7900;
Or Put An E-Mail: Admin@Mfhills.Com;
And Do Visit Us On The Website: Https://Mfhills.Com/