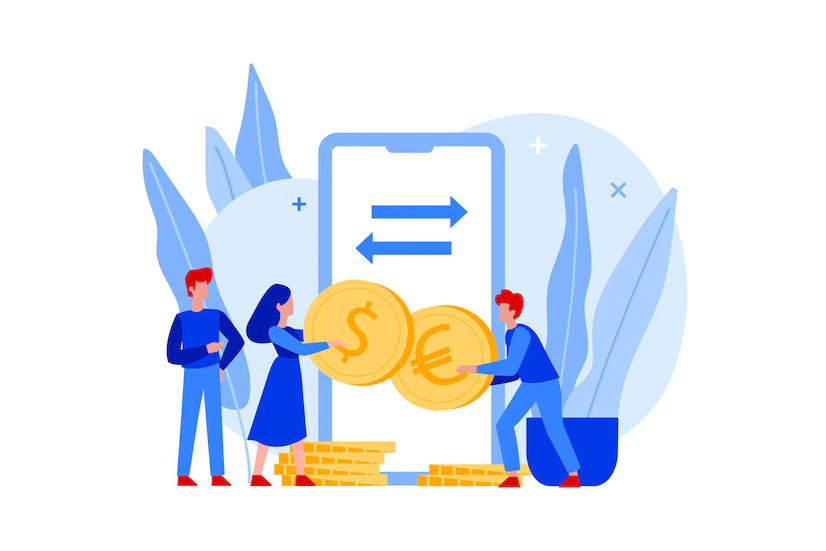 Having a Cash Flow Problem? Learn How To Bounce Back!
Introduction
Small company owners are dealing with uncertainty, with some experts anticipating a recession, markets tumbling around the world, and the economy on "standby." Few businesses can claim cash flow positively, with more money coming in than going out. Cash flow issues are causing 70% of business owners to lose sleep, affecting firms all over the world. Any company's lifeblood is positive cash flow. Negative cash flow can be caused by various factors, including natural disasters, recessions, and social isolation. But one thing is sure: anticipating and dealing with cash flow issues can help you cushion—or even avoid—financial blows to your company.
How to Deal with Cash Flow Issues
Whether you're a sole proprietor or run a small business with staff, cash flow issues can arise at any time. When you throw in a shaky economy, it's easy to understand how even the most affluent companies could break under strain. Fortunately, these five strategies can assist you in resolving frequent cash flow issues.
1. Make a business survival plan for the short term.
Break down your processes, upcoming operations, income, and expenses in your business plan. If applicable, review your company's profit and loss statements and margins using task costing. Also, identify the items, services, clients, and labor that account for the lion's share of expenses and revenues. The idea is to keep the doors open by slowing down and scaling back.
2. Lower your costs
While it won't be easy, your survival plan will highlight vital and non-essential spending. Depending on your situation, a few innovative tweaks may be able to help you regain positive cash flow.
Temporarily suspend non-essential services.
Provide virtual or on-demand services.
Premium services should be canceled or reduced.
Temporarily switch to a lower-cost provider.
Lower your operational costs.
Further, if you have to make the difficult decision to lay off employees, think about these alternatives first. And if you think you'll have to close your doors for a while, think about these four key questions. Keep in mind that you have choices.
3. Increase the speed with which accounts receivable are processed.
It may appear straightforward, yet speedier payments have far-reaching consequences. Moreover, there's a lot you can do to speed up the payment process.
Send your invoices ahead of schedule.
Divide payments into weekly or bi-weekly installments based on the project.
Payments from past-due accounts should be requested.
Request a deposit or a portion of the payment upfront.
Early payments should be encouraged or rewarded.
Accept a variety of payment methods.
It's also an excellent time to get any unpaid bills paid. You can sell your debt to invoice factoring if you find yourself with many outstanding obligations. The factoring company will pay you a percentage of what you owe in this situation. While the corporation resolves your client's debt, you'll have cash on hand.
4. Accounts payable negotiations
Another strategy to generate good cash flow is to reduce or negotiate expenses. You can prioritize spending and prevent cash flow problems from getting out of control if you have sufficient working capital. Begin with utility providers and vendors with whom you have a history. Be truthful and open to discussing flexible terms and payment methods. If your cash flow is highly pressured, be strategic and careful in your payments. Not making wages, for example, has significantly more legal ramifications than not paying your cable bill.
How does Mfhills help to manage the cash flow?
Mfhills Is One Of The Prime Management Consulting Firms In The World. Moreover, we Partner And Operate With Top Executives To Assist Them In Making Superior Decisions.
MFhill's Smart Bookkeeping Processes And Procedures Include Cash Management Services Like Advanced Budgeting And Income Forecasting Tools. MFhills Take The Pain Out Of Budgeting And Confirm You Understand Your Cash Position Each And Each Week.
Why MFhills?
Are You Paying A Formidable Amount Of Money For Your Bookkeeper Or Accountant? Now You Can Drastically Perform Cost-Cutting Measures By Simply Outsourcing Your Bookkeeping And Accounting Tasks.
Are You Looking For Bookkeeping Services In India? Are You Looking For Accounting Outsourcing Companies In India? Contact Us To See How Our Accounting Expertise And Personalized Services Can Save You Time, Money, And Frustration With Managing Your Finances.
Contact Us On Mobile Phone: +1 (650) 351 7900;
Or Put An E-Mail: Admin@Mfhills.Com