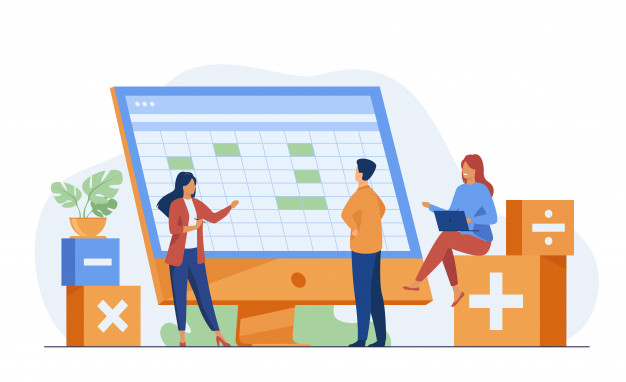 How To Choose Accounting Software for SME!
Good accounting software is essential in running an efficient business nowadays. Accounting software can be described as a type of application software that records and processes transactions within the functional modules. It can record accounts payable, accounts receivable, journal, general ledger, payroll, and trial balance. It can function as an accounting information system for the business. Furthermore, it can be developed in-house by the firm using it, or it can also be purchased from a third party. A company can even use a combination of both by modifying the base application as per their choice.
Accounting software can be cloud-based so that it can be accessed at any time, or it could be desktop-based. Every accounting software is different and varies significantly in its complexity and cost. So now we'll get into what small businesses should look for in their accounting software. One of the top priorities of a small business owner in software is; the accounting software should help them track their accounts payable and expenses in one place. All small business owners should keep in mind that all the different types of accounting software currently available in the market vary in size, capabilities, integrations, and more.
When selecting the accounting software, a business should evaluate all offerings, including customer service, reporting, tracking, and available add-ons. A company will always look for a program that can help them accomplish multiple financing tasks such as recording payments, tracking expenses, invoicing customers, and reconciling transactions and also gives them an insight into their business's financial condition. Allowing them to generate reports based on the data they get from it. Here are some things a company should keep in mind.
While Looking for Accounting Software:
Cost
As we discuss what small businesses would prefer, the first point that comes to mind is the cost of the accounting software. The company should decide beforehand on what they like the most. Do they want inexpensive software, or do they want software that may cost a little more but includes extra features?
Usability
When we refer to the usability of the software, we are asking how they would want their software to be used. Do they want cloud-based software so that it can be accessed from anywhere, or do they want desktop software? And what capabilities do they want the software to have? How many users do they want to give access to the software?
Features
What features do they want in their accounting software? Do they need both accounts payable and accounts receivable tools? What reports do they want their software to generate? Do they like other ancillary features such as time tracking, project management, and payroll?
Once the business has figured out what they need in their accounting software, it will be relatively easy to choose one. But the points we discussed above are some essential points that businesses should keep in mind. Good accounting software can help them out in many ways, but a bad one can ruin pretty much everything.
How much should a business pay for accounting software?
As I said before, 'accounting software can vary in cost due to a variety of reasons. Companies can choose to buy inexpensive accounting software that may have basic accounting features or choose software with many features. The software with many features will be a little costlier than the one with many features. So the software they choose to pay for should fulfill all their needs.
Nowadays, there are multiple plan options available in the market. Most cloud-based accounting software operates on a subscription fee. The business can choose to subscribe monthly or save a few bucks by paying an annual fee. The most expensive plans are for accounting software with advanced features that a small business may not need. The intelligent thing for small businesses should check out the demos of this software to see if they need them. Small businesses can even use a free version of the accounting software that may have limited capabilities.
The features a small business should look for in a accounting software:
Accounting software offers many features and tools that can help a business manage its finances. Companies mostly look for features like:
Basic accounting features
Businesses look for essential bookkeeping functions like invoicing, income and expense tracking, financial report generation, and customer management. However, if the company does more than just a few products, they may also need features like inventory management, vendor management, and assistance with purchase orders. If the business provides services to its customers, it may need features like time tracking and billable hours.
Time-saving features
Some software can also send automated responses to invoices and past-due notifications, saving businesses valuable time. Some software also offers estimates on orders and also helps compare various customer's demands. Small companies can't afford to hire more employees for these jobs, so if the software does it for them, they can use that time and resources for something else.
Tax calculations
Accounting software helps the business calculate tax calculations; calculating tax rates and tax reporting is always a win. It can even make the business accountant's life much easier.
Extra services
The business should look for accounting software that can give them add-on features. Features like payment processing and payroll services will make it easy for the company to accept invoice payments online. Although these services usually cost extra, some software may offer them at a minimum price.
Conclusion
After the business has decided on what features they would want the most in their accounting software, they can choose the most helpful software. They should weigh all the pros and cons that the software may have and check if their chosen software is within their budget and offers top-quality customer service if a problem arises.