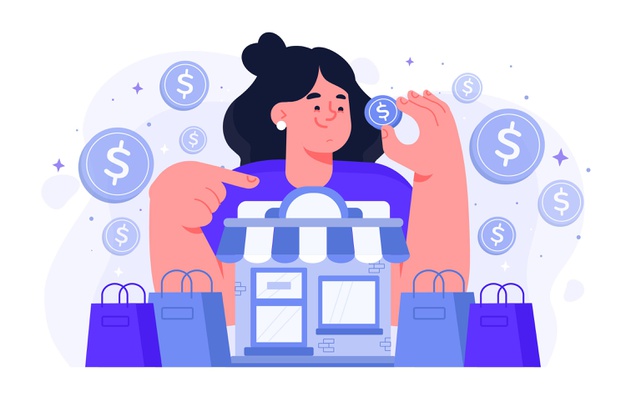 Microbusiness vs. small business: The major differences
All micro-businesses are small businesses, but all small businesses are not micro businesses. It is based on the number of employees in a company. Your business is considered to be a micro business if you have less than six employees and is considered to be a small business if you have dozens of employees. Even if your company requires less than 50,000 to start, you are running a micro business.
Characteristics of a micro business:
Financing and marketing are both important when it comes to these differences. Microbusinesses operate with lesser capital when compared to small businesses.
Micro businesses are run by single-owners or solopreneurs.
A few micro-businesses are simply early-stage small businesses.
Most micro businesses don't need registration with the state.
Microbusiness owners who start as sole props always have the option of registering as a separate entity.
It is harder to get capital loans for micro-businesses. Microbusinesses operate on smaller scales than small businesses on every level, including the scope of their customer base.
Social media marketing is widely used in promoting micro businesses.
Creating a website is the first and foremost task of the micro-business starters.
Every micro-business owner finds his customers in his friends and the local community to make larger networks.
Creating a business accounting software is important for every micro business.
Microbusinesses have much smaller budgets.
Creating an appointment scheduling software is an important task too.
Create a project management software.
Characteristics of a small business:
A small business is a privately-owned corporation, a partnership that has fewer employees and less annual revenue than a normal business.
Small businesses can often implement the same quality management systems found in larger corporations.
Small businesses are mostly socially responsible.
The small businesses often run on a "shoestring budget" which means a tight budget.
A small business is labor-intensive.
A small business being tight-budget mostly uses indigenous technology.
They are started with the motive of satisfying the needs and demands of a local area or community.
Also, small businesses use sales tools.
Furthermore, small business is most likely to get government contracts and low-interest loans.
Small businesses usually have more benefits.
Also, Small businesses need funding, a mentor, and legal counsel.
A small business can be defined by various business regulations.
No matter the size of your business, you need to sort your account department first to get the profit you need. Outsource a bookkeeping service or hiring an experienced outsourced accounting firm can help you to save both your time and cost-effectively.
Why MFhills?
Are You Paying A Formidable Amount Of Money For Your Bookkeeper Or Accountant? Now You Can Drastically Perform Cost-Cutting Measures By Simply Outsourcing Your Bookkeeping And Accounting Tasks.
Are You Looking For Bookkeeping Services In India? Are You Looking For Accounting Outsourcing Companies In India? If you are thinking to invest in accounting software for small businesses or looking for bookkeeper services for small businesses, we are just one phone call away. A devoted squad of our CPA firms working 24×7 for your accounting and taxation-related tasks with great efforts. Contact Us To See How Our Accounting Expertise And Personalized Services Can Save You Time, Money, And Frustration With Managing Your Finances.
Contact Us On Mobile Phone: +1 (650) 351 7900;
Or Put An E-Mail: Admin@Mfhills.Com;
And Do Visit Us On The Website: Https://Mfhills.Com/