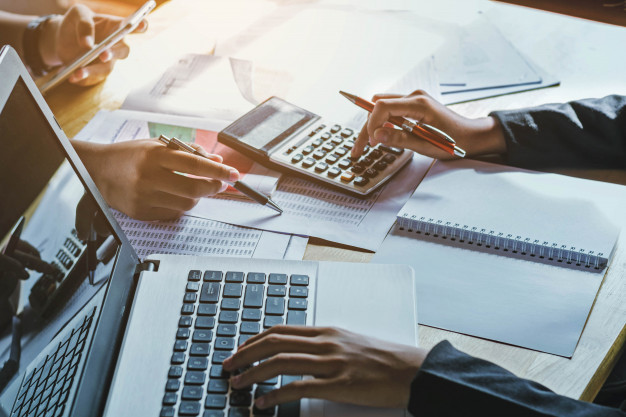 OUTSOURCING! ABCs FOR YOUR BUSINESS GROWTH
When you have a new start-up, you need to figure out the financial services you will need to run it. Start-ups develop by outsourcing their business ABCs: Accounting, Bookkeeping, and a Chief Financial Officer. They are known this way because, like the alphabet, they are foundational to your entrepreneurial venture.
The trend that is occurring these days to outsource these financial ABCs so that you can focus on your business. Now, let us get acquainted with these ABCs and see how they work.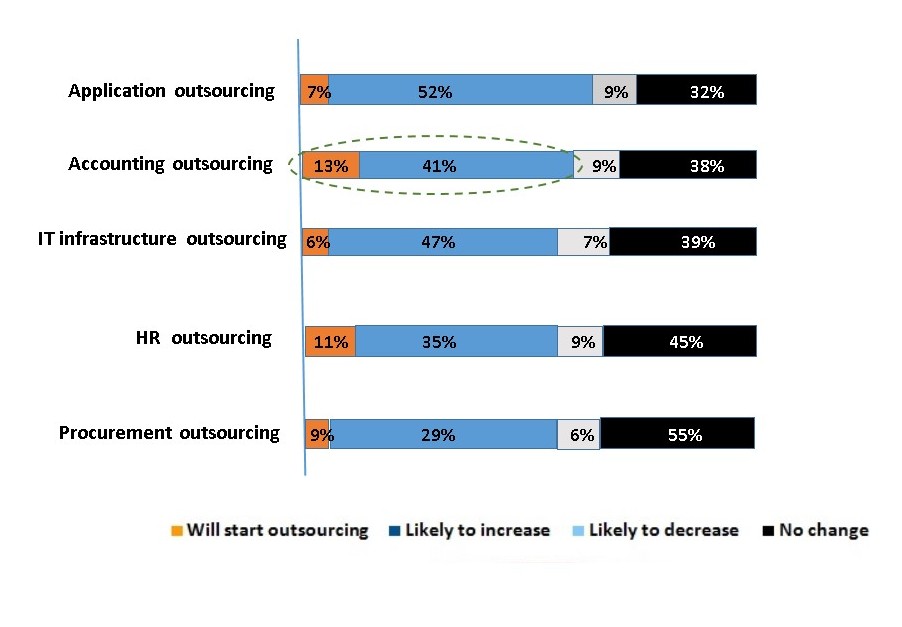 'A' for Accounting Services
Most experts recommend outsourcing your accounting needs. Start-ups, by design, are usually poorly equipped to deal with the financial demands of their business. Poor financial systems are also the reason why most businesses fail.
Start-ups need an SMB accountant; it is a non-negotiable requirement. They will help you handle your taxes and keep you from getting fines. They also help with the business formation, choosing the right accounting software, managing audits, heading payroll-related tasks, and enforcing controls to prevent fraud and theft.
SMB accountants also are knowledgeable about state and municipal regulations, so they can help you with that, as well.
SMB accounts are invaluable. Do not, under any circumstances, forget about them.
'B' for Bookkeeping
Though many think there is not much difference between bookkeeper and accountant. Bookkeeping refers to the careful tracking of the financial data of a business. Once collected, bookkeepers utilize the data to create financial reports that determine whether your start-up is floating or sinking.
Bookkeeping is usually not one of the strengths of an entrepreneur. They require a real eye for detail and accounting knowledge that an entrepreneur might generally not have. They might not like–or even be good at–keeping a track of receipts, paying their bills, keeping a record of their invoices and payments, or bank reconciliation.
And, there is also the fact that without all the precise financial data, the CEO of a start-up cannot make good decisions that will help them lead and grow.
Hence, it usually advisable to outsource your bookkeeping needs, as well. They operate on the highest levels of accuracy and efficiency. Outsourcing will also save you time and money, both in the long-term and short-term. Wouldn't you say it is better to outsource accounting work instead of flailing around and trying to figure it on your own at a time you cannot afford to fail?
'C' for Chief Financial Officer Services
A Chief Financial Officer, if you have not seen The Social Network and don't know who Eduardo Saverin is, refers to a business partner with an understanding of businesses and finance. Their primary responsibility is to manage the company's finances. They also handle financial planning, management of financial risks, record-keeping, and financial reporting.
A CFO also helps the start-ups connect with different investors and raise funds for the start-up. The CFO focuses on the "big picture." They focus on making money. They are proficient at making connections, communicating the start-up's financial situation to the management and stakeholders, and help "sell" your company to anyone who might want to back it up.
Hiring your CFO should be a top priority. You should have one even before you launch your start-up. Having a CFO will take a lot of the financial responsibilities off of you, so you can focus on the vision of your start-up. A CFO will define your financial future, manage it, and build well-run financial systems so your start-up can run without a hiccup.
Starting something from scratch, building something your is absolutely rewarding, but it is also exhausting. Therefore, it is a good idea to outsource these ABC services so you can focus your energy where you need to.
Why MFhills?
Are You Paying A Formidable Amount Of Money For Your Bookkeeper Or Accountant? Now You Can Drastically Perform Cost-Cutting Measures By Simply Outsourcing Your Bookkeeping And Accounting Tasks.
Are You Looking For Bookkeeping Services In India? Are You Looking For Accounting Outsourcing Companies In India? If you are thinking to invest in accounting software for small businesses or looking for bookkeeper services for small businesses, we are just one phone call away. A devoted squad of our CPA firms working 24×7 for your accounting and taxation-related tasks with great efforts. Contact Us To See How Our Accounting Expertise And Personalized Services Can Save You Time, Money, And Frustration With Managing Your Finances.
Contact Us On Mobile Phone: +1 (650) 351 7900;
Or Put An E-Mail: Admin@Mfhills.Com;
And Do Visit Us On The Website: Https://Mfhills.Com/