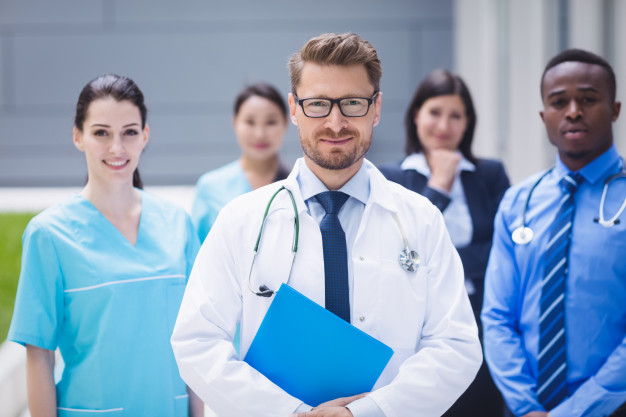 Outsourcing Accounting Is Beneficial For Healthcare! Here's Why!
First, let us see why accounting is essential for healthcare management? When operating a healthcare organization, the most crucial factor is the patient's overall satisfaction while allowing the accounting department to run financial functions accurately. 
So, do you know what healthcare accounting is?
Healthcare is one of the largest industries in the world, which involves the most complex accounting transactions. This includes the accounting and financial reporting issues related to the hospitals, medical group practices, nursing homes, and other health care entities.
Let us see why healthcare finance is essential?
The primary role is to manage money, and kit helps to meet the organization's financial goals. In this, there are two steps involved: evaluation and planning, which consists of evaluating the healthcare organization's economic effectiveness and overall operations to plan for the future.
Do hospitals are in need of accountants? Accountants are responsible for maintaining the financial records of healthcare organizations such as hospitals, health insurance companies, or private physician practices. 
ROLE OF ACCOUNTING IN HEALTHCARE MANAGEMENT:
           In particular, healthcare is most challenging because the industry grows and changes so fast. The accounting department within a medical office must follow the set of Generally Accepted Accounting Principles (GAPP) guidelines to avoid fees, fines, and criminal charges. 
Accounting is more important in medical practice than in revenue cycle management. So, income, in other words, revenue, is the lifeblood of any business. Basically, in healthcare, the RCM (Revenue Cycle Management) calls for:
Managing the medical payments received
Processing and tracking of complex financial records
Determining the patient's eligibility for specific services
As applicable, collecting copays
Now let's get into what do accountants do in healthcare? The professionals of healthcare accounting gather, analyze, and interpret the financial data. They work to keep up financial reports, balance sheets, cash flow analyses, and other records for healthcare organizations like insurance companies and hospitals.
And now, let's see why outsourcing can be beneficial here? Accounting forms a part of an organization, and it plays a massive role in the smooth and systematic running of operations. For healthcare institutions, accounting processes need to be carried out with more and more care. The industry is also unique, and it keeps the patient's data secure.
The nine advantages of outsourcing your medical practice:
Cheaper cost
Varied services
Skilled labor
Timely delivery
Error-free processing
Reliable workforce
Zero document management
Customized solutions
Maximized efficiency
Let's get into more details that how can help the outsourcing accounting process is beneficial to the healthcare industry;
CHEAPER COST:
The most significant advantage is the reduction in costs. Hiring full-time employees to take care of all your finances and accounts which are well qualified. You can bring in considerable savings in terms of workforce and infrastructure by this process—benefits from reduced administrative costs and zero training.
MAXIMIZED EFFICIENCY:
In-house accounting may take up your lot of time and energy; by outsourcing to a third-party service provider, your accounting tasks are streamlined, and they eliminate redundancies and solve the problems effectively. This leads to the free up of time for you and your staff, and they can concentrate on your core competencies. Improves patient experience and achieving customer satisfaction.
Here are few more reasons that will compel you to make the big move with your data analytics. They are, better understand your competition, valuable insight for company executives, a cost-effective solution with immediate return on investment, keep up your primary team's focus, leave the specialized tasks to the experts.
Working on the understood financial documents is, undoubtedly, a difficult task. When it comes to financing and accounting for healthcare organizations, one must know several regulations applicable!