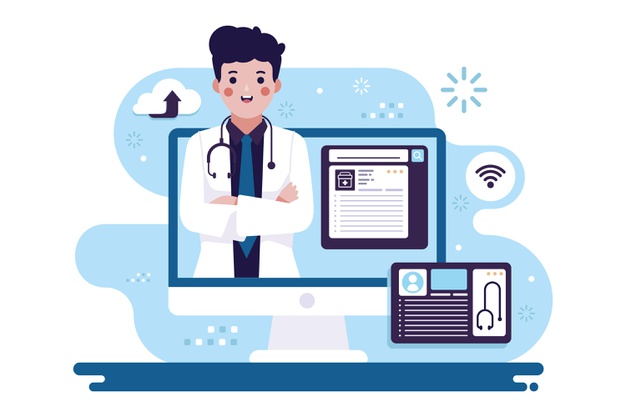 Healthcare Accounting: Reasons to Outsource it
Accounting is an important part of business industries and the healthcare industry is facing a major transformation in this regard. The healthcare industry is reshaping as healthcare costs are rising, patient demographics are changing and consumers are demanding an efficient and smarter way for providing healthcare services. However, the major concern which for the healthcare industry is the mismanagement of data which results in inaccurate cash collection. Smaller hospitals and physician offices mainly are the victims of such mismanagement.
The practitioners and physicians are traditionally focused on patient billing and are not able to create an effective financial grip on the revenue process which leads to revenue leakage. In fact, the patient's data record should remain secure in the medical industry. For better management of the accounting process, the proper infrastructure and manpower are needed in hospitals. Moreover, for better results of revenue collection and having less revenue leakage, the healthcare firms should opt for outsourcing healthcare accounting services.
Why healthcare organizations should be outsourcing accounts?
Outsourced accounting for healthcare organizations is the solution for helping healthcare providers to minimize their financial losses. Many medical organizations in the world have found outsourcing accounting as a savior against mismanagement. The experienced accounting service providers will help the medical industry to restrict inefficient revenue collection processes. This will ultimately help doctors to focus more on the treatment of patients and hospitals can use their resources more on advanced medical technology. The outsourcing of accounting services uses the latest technology for drafting regular reports. But ironically this option of outsourcing was not a serious alternative even 10 years ago. And now outsourced accounting for healthcare is has become a viable option among healthcare providers.
Critical points to consider according to MFhills's perspective:
Here's a list of main benefits which highlights the idea of outsourced accounting for healthcare is the need of the hour:
Get access to field experts:
The Healthcare Industry needs to hire accountants who have experience in handling the accounts process of health care industries while remaining updated with new rules and requirements. For small scale healthcare providers it is difficult to find personnel with good understanding and experience of industrial accounting service. Outsourcing healthcare accounting to off-site professionals who have healthcare industry accounting and reporting knowledge will build up the in-house controls. Finally, with proper on-site knowledge of medical and reimbursement issues will enhance the results of cost reporting.
Improvement in business decision making:
If the reader can interpret and recognize main business issues and difficulties by going through the financial statements and analysis over some time then you can say the analysis and report are perfect. Getting regular reports on financial conditions is a crucial part of any industry. Outsourcing accounting will provide users to get more logical and detailed information in an improved manner. Also, reporting the financial statements in an understandable format will nullify the unnecessary processes. Elimination of a cumbersome process will improve decision making for business growth.
Helps to remain committed to core activities:
Outsourcing enables business enterprises to assign back-office tasks to an off-site team. As a result, helps to focus more on utilizing the time and resources available that make a direct impact on revenue generation. In-house activities like hiring and supervision must be strengthened to get the job done.
Collaboration with the outsourced and in-house team to generate the best results:
Some healthcare organizations fear that outsourcing accounting may create unrest among the in-house staff working with the company. There remains a risk that existing employees, patients, and accounting staff could feel isolated while working with a third-party organization. This is one of the reasons why it is important for an off-site team to closely collaborate with in-house staff. So that each employee works together with a similar goal of improving the financial progress on the health organization. In fact, managers should ensure that the outsourcing company takes the in-house staffs' suggestions to make the best results.
How MFhills can help you?
We at MFhills would be happy to help you with a roadmap for proper onboarding. We have experience of serving small and medium healthcare organizations with efficient financial processes and reducing revenue leakage due to inappropriate cash flow practices. MFhills's financial and accounting services for healthcare organizations are there to assist you to improve your level of care and profit.