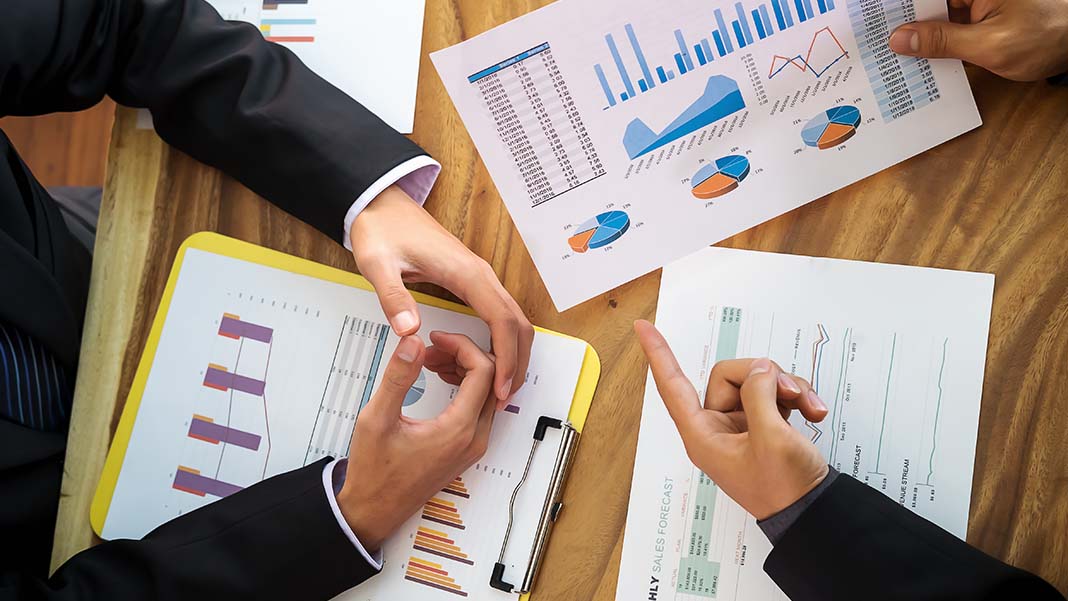 Sort the accounting of small businesses efficiently.
Whatever the size of the business that you own, you need to prioritize your accounting on top. If you don't give the proper importance to it, you will end up with unnecessary issues and obstacles that could slow down or even halt the growth of your business.
You have to keep a track of all the expenses, collect payment in time, monitor, and assess the accounting report thoroughly. As you already have several responsibilities, so we have sorted out:
Seven Tips to Make Your Accounting Less Stressful and Far Easier.
Monitor and Assess All Business Expense Receipts
You don't have to do much to keep an eye on all the business expenses. The main issue with it is, most of the small business owner is not consistent enough with it.
With today's modern technology the process of automatically record each of the receipts has become less time consuming and less hectic. Once you acquire the habit of tracking, immediately it becomes a habit. And you must have used a cloud accounting platform that allows you to store each detail in it. The process is simple, and you have to worry about misplacing any paper receipt anymore.
Switch To The Accurate Invoicing System for accounting
With accounting the more organized you are, the fewer headaches you will leave with. And to create a reliable invoicing process in today's technology-driven era, the first step of yours should be choosing the right accounting software.
As there are lots of options available, so it is crucial to choose the right option depending upon the integrations and features according to your need. The software you choose must be competent enough to scale with business growth.
Go for Secure and Complaint Software
You have to make sure that all your accounting data and information are in a secure hand while using a third party for accounting software. Make it certain that your accounting software receives the data which is protected with SSL encryption. And the server that is used by the software is under continuous scan for any vulnerability.
Go For a Seamless Payroll System
One of the vital parts of your business is your employees. So you just have to deal with a payroll that though appears seamless on the surface, but deep down its complicated part of the business owner.
While talking about payroll, you will be left with two options; either install software by yourself and deal it with in-house else hire a professional payroll company. They can handle each component of it; starting from calculating the proper withholdings, taxes to deposit salary to your employer's account on their own.
Maintain Current P/L Statements for better accounting process
Profit and loss are always the two important metrics of any business, irrespective of its size. Many factors can lead to an uncontrolled situation if you only pay attention to the P/L statement quarterly. You have to prepare for all rushes and dips all over the year. Maintain an up to date P/L statement to analyze the overall health of your business. A proper P/L statement must include all kinds of operating costs, operating income, revenue, net profit, gross margin, and costs of goods sold. These are the most important number of your business that you must know every time.
Come Up With Solutions to Improve Cash Flow
Optimizing the cash flow is also an important factor in your accounting. Whether you are a freelancer or a big house corporation, you have to improve the cash flow. Outsourcing any online accounting services can help you to sort out both the cash-based accounting and accrual-based accounting.
Adjusting your payment terms on time. Send the invoices regularly. This will help to collect revenue faster that can be hugely beneficial for the operational side. Cope up with the tricks on how to deal with your slow-pay customers so that you can bring back the cash faster.
Don't Mix your Personal And Business Account
Operate your business financing with a separate business bank account. Even you are handling a start-up as an independent contractor or freelancer. This is always a good idea to separate all kinds of business-related payments separately. This readily helps you to match the bank statement and accounting.
Final Thoughts
To keep the finance sector organized and on track, you can follow these simple yet efficient accounting tips. Preparation and organization the main key of all sectors of a successful business, and this is true for accounting also. Spend your time and effort now to organize the finance. So that you have not to end up with any mishap that can cost you.
Why MFhills?
MFhills is one of the best outsource accounting companies that can enhance your profitability percentage in almost no time. Are You Paying A Formidable Amount Of Money For Your Bookkeeper Or Accountant? Now You Can Drastically Perform Cost-Cutting Measures By Simply Outsourcing Your Bookkeeping And outsource the accounting work.
Are You Looking For Bookkeeping Services In India? Are You Looking For Accounting Outsourcing Companies In India? If you are thinking to invest in accounting software for small businesses or looking for bookkeeper services for small businesses, we are just one phone call away. A devoted squad of our CPA firms working 24×7 for your accounting and taxation-related tasks with great efforts. Contact Us To See How Our Accounting Expertise And Personalized Services Can Save You Time, Money, And Frustration With Managing Your Finances.
Contact Us On Mobile Phone: +1 (650) 351 7900;
Or Put An E-Mail: Admin@Mfhills.Com;
And Do Visit Us On The Website: Https://Mfhills.Com/