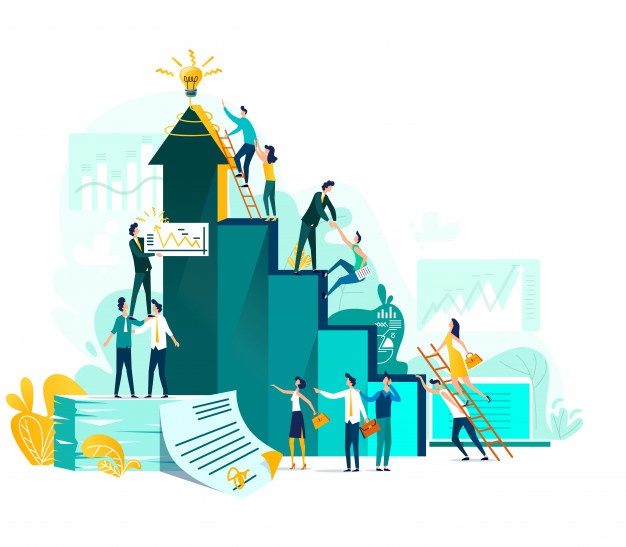 Take Your Business Goals Higher This Year!
As another year has arrived, it's a good opportunity to reflect on your recent business triumphs – and think about what you want to accomplish in the next 12 to 15 months. These tips and tricks can assist you in developing plans to help guide your company to higher success.
Set The Business Goals This Year
Entrepreneurs are usually very creative and enthusiastic, so they have a hard time narrowing down their ideas from all of the exciting possibilities. Whether it's a new industry to enter or a better time management plan to implement.
Focus on what's most important for your company to accomplish this year as you revise your business strategy. Then, to maximize productivity and appreciate the small victories that lead to significant changes, divide your goals down into smaller activities.
Begin by establishing your top three business objectives for the following four quarters. With that in mind, conduct some research to assist you in determining the best method for achieving those three objectives – as well as an acceptable schedule for achieving specific milestones.
Create a Projection for your business
Before you start thinking about fresh ideas for next year, have your management team develop projections for next year. It can be based on doing the same things you did this year. If your operations and the market remain mostly unchanged, ask your sales team to provide their best forecasts for the future year. Examine the chance that your consumers will buy more or less from you if your expenses will rise or fall and whether your marketplace will be affected by competitors, client preferences, or new technologies. After you've completed this analysis, talk about how you can improve things. Examine the effects of a cost-cutting initiative, new promotional techniques, distribution changes, and pricing increases or decreases.
Create Your Business Budget
Create a detailed master budget that includes your income and expense projections, a cash flow statement. Also the cash reserves, and credit availability estimates, debt-service numbers must be included. Also the profit-and-loss statement, and balance sheet after you've projected your sales and expenses for the coming year based on your discussion with management. Examine your projected year-end profit to see if it's sufficient, or if you need to cut expenditures, reduce debt, or boost sales. Remember to assess your possible tax burden, assess the implications of any tax regulations, and consider tax methods to help you lower it.
Must Work Tips
Every quarter, check over your company plan to make sure you're on track with your goals and priorities.
As you prepare forward, be realistic about opportunities and problems. Your accountant can provide business advice and assist you in setting meaningful short and long-term objectives.
Consider crowdfunding or angel investment as alternatives to taking out a loan or line of credit to help you achieve your business objectives.
Review Your Business Plan
After you've updated your annual marketing plan, you'll want to go through it again during the year. Examine your objectives and the method you devised to achieve them to see if you're on track to meet them. Ascertain that you are following the strategic plan and that no adjustments are required due to unforeseen events, such as an increase in the cost of goods supplied or the introduction of a new rival. Because this is a continuous process, you should examine your new-year marketing plan and strategic goals on a regular basis, such as every quarter, to assess its performance before the end of the year.
Why MFhills?
Are You Paying A Formidable Amount Of Money For Your Bookkeeper Or Accountant? Now You Can Drastically Perform Cost-Cutting Measures By Simply Outsourcing Your Bookkeeping And Accounting Tasks.
Are You Looking For Bookkeeping Services In India? Are You Looking For Accounting Outsourcing Companies In India? Contact Us To See How Our Accounting Expertise And Personalized Services Can Save You Time, Money, And Frustration With Managing Your Finances.
Contact Us On Mobile Phone: +1 (650) 351 7900;
Or Put An E-Mail: Admin@Mfhills.Com;
And Do Visit Us On The Website: Https://Mfhills.Com/