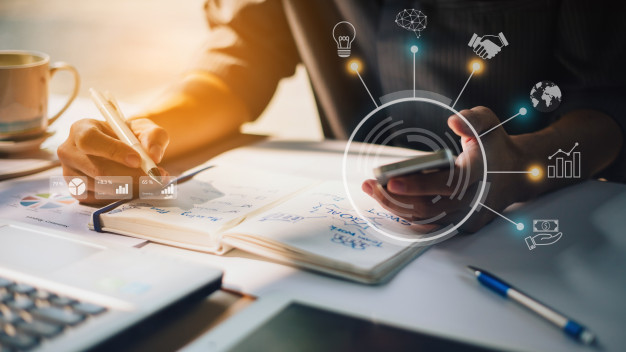 Roles and responsibilities of a CFO
As a start-up owner, you have the responsibility to involve in various business operations including building your brand, hiring new staff, and ensuring a steady flow of business. While managing all these, you may overlook the operations related to finances. Your financial requirements will continue to grow when your startup is on the right track. And gradually you will feel the need for a professional CFO to manage your finances.
Many start-up owners feel there is no need to hire any CFO because they are only required by large companies. But in reality, start-ups have the potential to grow faster if they get assistance from an expert CFO who can plan according to the industry needs and help the start-up to grow financially stronger. In fact, a CFO can play a crucial role in the decision-making process and prepare for the prospects of your start-ups to achieve your goals.
Who is a CFO?
A CFO is a professional individual who can assist your company effectively in business finances. A CFO is like a financial spokesperson of your company. CFOs are responsible for building core financial processes and establish investor and customer relations. These business operations are the basic requirements to grow your start-up. Before bringing CFO, ask yourself about your company's growth strategy, and how much is the requirement of correct financial strategy to streamline your financial growth. One of the important factors of hiring a CFO is the timing because the professional accountant needs to understand your business strategy and that takes a quite long time. We have listed here all that a CFO needs to do for managing your finances.
Financial planning for the future:
Financial planning for future growth is one of the core areas of expertise of a CFO. They can forecast growth trajectory through their ability to analyze the balance sheets. CFOs use their knowledge and experience to guide you with your expenses, due diligence, hiring staff, and overall accounting management of your start-up. Their knowledge of bookkeeping and accounting will be crucial to guide you in making accurate business decisions.
Maintain tax compliance:
CFOs help companies with tax planning and helps to maintain tax compliance with updated rules and regulations. Your CFO will be responsible to keep compliance in line with government policies during transactions and fundraising for your business.
Build up infrastructure to support workload:
Building a scalable and quick adjustable infrastructure to support the market demand is one of the areas of expertise of a CFO. CFOs can develop a scalable financial environment for better payroll processing and cost analysis. As your start-up grows, your CFO will take care of complex transactions effectively.
Produce data-driven financial strategies:
CFOs analyze the balance sheets and income statements to generate data-driven insights that business needs to make calculated decisions. To track the cash flows and other operations, they examine business activities. And note the vital changes, such as sales process and inventory change.
Fundraising:
A CFO plays a crucial role in raising funds for the start-up. CFOs prepare and pitch financial projections to investors. Furthermore, they convince potential investors to rely on these projections. An accountant can develop and implement policies to deal with sudden growth to ensure a streamlined transition. As an owner of a start-up, hiring a CFO to manage cash flows is one of the right decisions you can take.
Risk Assessment:
An experienced CFO helps the management to identify financial issues and analyze the depth of the potential risks. They derive strategies and management processes to avoid any potential risks of late payment and misuse of expenses.
Handle statutory compliances:
Managing statutory compliances and timely reporting can be ensured if you can hire an experienced CFO. This will protect your start-up from facing any regulatory actions. During economic emergencies, a CFO can be a rescuer as they can guide your start-up to take the correct decisions amid recessions. A full-time accountant can be expensive for a newly built start-up so, you may consider outsourcing accounting operations to get in touch with industry experts.
Conclusion:
A CFO is experienced in budgeting, predicting, monitoring the financial statements, and financial reporting. Moreover, a skilled accountant is an asset for a start-up as they help to scale efficiently to meet the changing market demands. You can consider working with an outsourced CFO to get the results and data you need within the scheduled time. After all, outsourcing will save your money and time while achieving all your business goals.