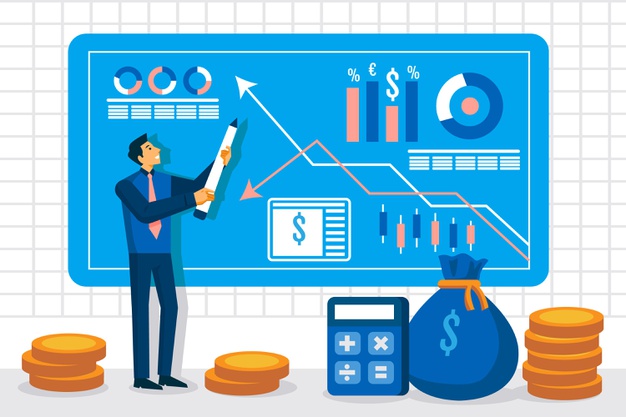 How do small businesses can become successful?
Are you having a feeling that your small business is not making enough progress as you wanted? This is a common feeling that every owner of a small business feels at the initial stages. Every entrepreneur faces trouble working in the first place. Having a profitable and successful business is every entrepreneur's dream. But it is not always possible to get things done as you want. In some scenarios, the marketplace has slowed, which is a tough situation for many small businesses due to lockdown during the coronavirus pandemic.
Few ideas that would help small business owners to succeed
This article is focused on delivering a few ideas that would help small business owners to succeed. Building a successful business is a time taking and hardworking job and here are some suggestions for you to make that a reality.
Give customer service a priority:
It is very often observed that a customer will not turn out again to a company after they experience bad customer service. For making up one bad customer review the company needs several other positive customer service experiences. Routinely analyze your customer service policies and make changes to that according to the customer's demand in order to keep up the competition among your competitors.
Entrepreneurs need to be aware of customer service because it takes more cost to get a new customer than to retain an existing customer. Providing quality customer service can boost your sales. It is part of the marketing strategy because satisfied customers will ultimately give positive reviews about your company to other people. Prioritizing your customer service will pay off in the future.
Focus on using digital tools
COVID-19 pandemic has forced entrepreneurs and small business owners to digitize their business to a greater extent. Digital tools and social media platforms are getting essential to survive this lockdown period where customers can't visit you. Create a public page on social media in the name of your company. Build a website where you can describe your company and what your company does. If you are selling a product then advertise your inventories online so that customers can at least order online. This will also increase the reach of your business to greater masses. After all, social media like Twitter, Facebook, and Instagram are a great way for promotions. 
This is the time to become advanced using digital tools and build up an efficient information management team. For example, try to keep business records on cloud storage which can be accessed from anywhere you want. It is not possible with computer hard drives because you may not be able to visit the office in person. Moreover, digitization will also ensure keeping backups of your data.
Build Word of Mouth for Your Business
When you run a small business or a community, word of mouth is very essential for attracting customers. Customers will at first search the product and service reviews about different companies and then decide from where they should buy. Creating a good reputation among the customers is a part of the market competition that will enhance your business.
Now coming to the point, you can get a positive word of mouth by providing quality and professional customer service, analyzing and navigating your online reviews, and focusing more on public promotions. You may also consider gaining publicity by doing charity and making partnership local organizations.
Cut business costs:
Small business owners must ensure routine checks on business expenses especially at this time of the coronavirus pandemic. As an owner or entrepreneur, reducing expenses should be a part of your company profile and work culture. Tracking expenses can be a tedious job but there are many applications available online to help you keep a record and analyze routine checks. Try to conduct monthly reviews of your expenses like vehicle expenses, office space, and business insurance. Now if you see any of these areas have an abundance of enough available commercial space, you might think of relocation. You may also consider choosing work from home culture to cut the need for a storefront. Regularly check your essential supply cost and search for discounts or methods to a partnership with local businesses for saving money.
Conclusion:
Every small business wants better ways to serve customers. Entrepreneurs across the world are struggling to solve and implement their business ideas. In reality, entrepreneurs fail to focus on some areas of their company while busy engaging in other areas. This article has highlighted those areas where they need to work more to grow and succeed.
Why MFhills?
Are You Paying A Formidable Amount Of Money For Your Bookkeeper Or Accountant? Now You Can Drastically Perform Cost-Cutting Measures By Simply Outsourcing Your Bookkeeping And Accounting Tasks.
Are You Looking For Bookkeeping Services In India? Are You Looking For Accounting Outsourcing Companies In India? if you are thinking to invest in accounting software for small businesses or looking for bookkeeper services for small businesses, we are just one phone call away. A devoted squad of our CPA firms working 24×7 for your accounting and taxation-related tasks with great efforts. Contact Us To See How Our Accounting Expertise And Personalized Services Can Save You Time, Money, And Frustration With Managing Your Finances.
Contact Us On Mobile Phone: +1 (650) 351 7900;
Or Put An E-Mail: Admin@Mfhills.Com;
And Do Visit Us On The Website: Https://Mfhills.Com/