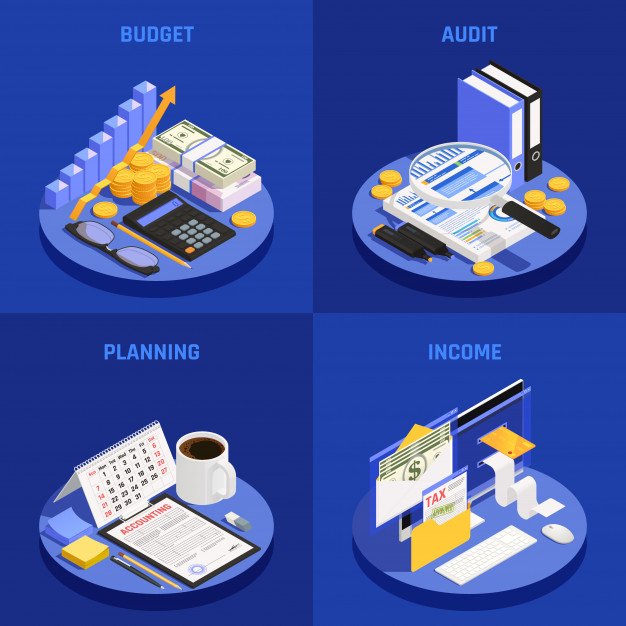 Client Accounting Services: Get Your Business in Line
What is Client Accounting Services?
In recent years, the accounting industry has gone through a lot of advancements in terms of technology. One of these changes happened with the introduction of Client Accounting Services (CAS).
But you might be wondering, one of an accountant's job is to providing services to its clients. Isn't that CAS?
No, not quite. CAS includes a wide range of services, including a whole new scope of services that manual accounting may not cover.
The main objective of Client Accounting Services is to optimize the accounting services one provides to their customer. It takes a more focused approach, so one can solely attend to their needs. It also helps accounting firms to maximize their profits, as well. 
So, let's look at the features of Client Accounting Services.
What Does CAs Do?
CAs includes four services. These usually include transactional services, strategic services, performance services, and compliance services. 
As part of that, firms that use CAs take care of duties like: 
Handling basic-bookkeeping for their clients.
Provide financial statements, P&L's, and reports for businesses.
Filing sales tax on behalf of their clients' firms.
Dealing with payroll and handle all taxes related to providing those payroll services.
Give out business advisory and consulting services.
They provide outsourced and virtual CFO services.
Lastly, they might also monitor and regulate cash flows within the business.
Why Should You Use Them?
Expert Accounting Services:
With the combined impact of skill, precision, technology, and highly trained professionals, more businesses are using CAs. Especially, as firms have now begun to prefer outsourcing their accounting needs, they covet CAs. Besides Having Quality Work Done At Your Fingertips. Outsourcing Will Also Provide You With The Opportunity To Tap Into Various Other Markets To Grow Your Business And Expand Your Offering.
Time-Saving In Accounting Department:
A lot of bookkeeping services are time-consuming jobs. For instance, handling payroll services can be a laborious task. When you outsource mechanical tasks such as these, it frees up times to contribute more work to value-adding tasks that generate higher revenue. Time Is Money Therefore, Startups And Small Businesses Should Outsource Their Payroll Function And Accounting Services So That They Focus On The Core Functions Of Their Business. By Outsourcing, You Save Money On Paying Salaries, Taxes, Office Supplies, And Benefits For A Full-Time Or Part-Time Employee. It Reduces The Cost Of Training, Recruitment, And Infrastructure. You Can Save On Office Spaces, Supplies, Furniture, Etc. You Also Get The Leverage Of Getting Your Functions Done With The Latest Technology As Such Companies Invest The Most In Making These Services Better.
Higher Levels of Accuracy In Accounting:
When hired experts whose main jobs are to handle your finance needs, the results are bound to be more accurate and reliable. Firms that primarily handle bookkeeping service are more trained, experiences, and skilled. They are proficient at their jobs, delivering higher performance, and more trustworthy returns.
Cost Efficiency:
If you think about it, outsourcing bookkeeping services to firms that offer CAS is much more cost-effective in the long run. You won't have to deal with operational costs such as maintaining staff and systems. Instead, you can use the saved money for funding a variety of other business ventures. Maintaining separate account departments will always cost more than outsourcing it. Thus, it is always better to hire accounting firms to handle your business.
Up to Date Technology:
CAS keeps up to date with the ever-changing technology of its industry. Trying to do this by yourself can drain your business' funds and run you ragged. Thus, it's best to hand over those responsibilities.
CAS is an excellent option for your business. It will help your business thrive.
Why MFhills?
Are You Paying A Formidable Amount Of Money For Your Bookkeeper Or Accountant? Now You Can Drastically Perform Cost-Cutting Measures By Simply Outsourcing Your Bookkeeping And Accounting Tasks.
Are You Looking For Bookkeeping Services In India? Are You Looking For Accounting Outsourcing Companies In India? If You Are Thinking To Invest In Accounting Software For Small Businesses Or Looking For Bookkeeper Services For Small Businesses, We Are Just One Phone Call Away. A Devoted Squad Of Our CPA Firms Working 24×7 For Your Accounting And Taxation-Related Tasks With Great Efforts. Contact Us To See How Our Accounting Expertise And Personalized Services Can Save You Time, Money, And Frustration With Managing Your Finances.
Contact Us On Mobile Phone: +1 (650) 351 7900;
Or Put An E-Mail: Admin@Mfhills.Com;