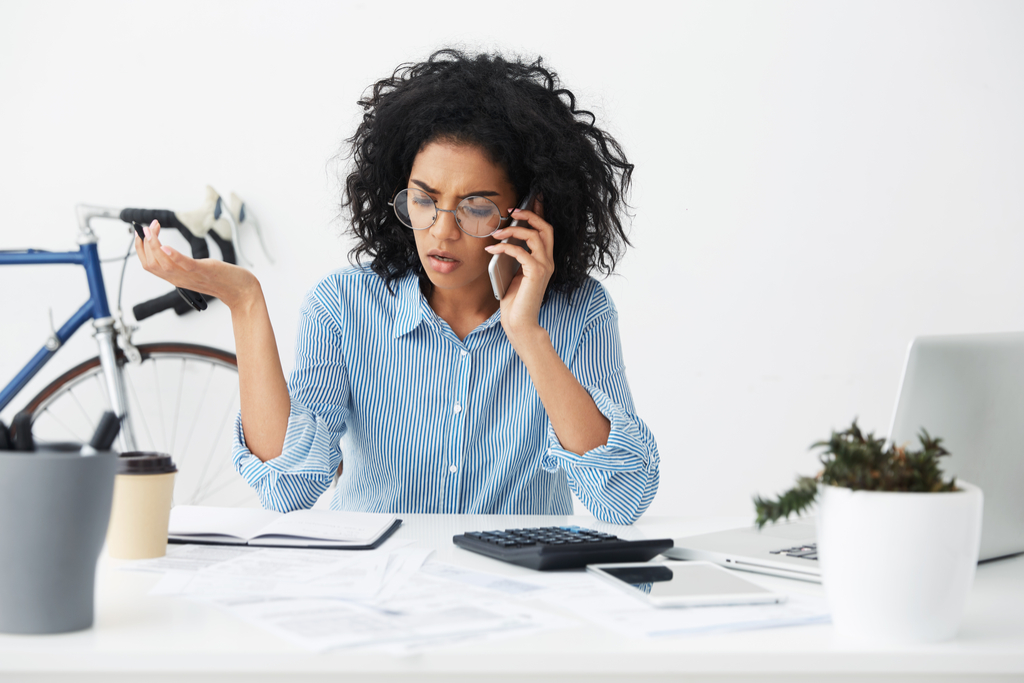 Getting bad customer reviews? Here's how to improve!
Negative business reviews are every business's nightmare. Bad customer reviews online can turn away new customers who wish to engage with your business. These bad reviews can drastically hurt your business if you do not follow some simple strategies to minimize the damage. A few negative reviews are bound to appear while running a business but every entrepreneur must take them as an opportunity to learn and grow. Most of the negative reviews are because of unmatched expectations or few events which go uncontrolled.
According to various surveys, most of the customers make their opinion about business after reading the reviews about the company services available online. Responding to every business review, apologizing for the mistakes from your end, and describing the changes you make to solve the customer's issue are some small steps that can turn a negative review into a better user experience for satisfying customers. But if the customer is giving overstress claims which significantly are hurting your business then you can sue the customer for leaving blistering reviews and defamation.
Be it a new entrepreneur or an established one, everyone receives negative reviews sooner or later. New entrepreneurs should not consider this feedbacks as the end of their world rather learn from mistakes and use it to make the business even better. In this article, MFhills will provide you best practices to minimize the damage and turn negative reviews into positive actions for your organization.
Monitor your business reviews regularly and reply promptly:
Negative reviews can turn your potential customers away very easily. There must be a system for monitoring your business reviews regularly and reply to each of them on time. If you reply to negative reviews this will spread a message that your company values customers' opinions. It is an opportunity for satisfying the person who had a bad experience with your service and attracts new customers. Make a formalized process for handling and respond to customer reviews. Track the negative reviews on reviews on review platforms, Google alerts, and on your social media pages.
You can use the gathered data from negative reviews to better engage with customers. Analyze the collected data to sort out the repeated complaints resolve the issue for which your customers are suffering. Assign the responsibility to particular employees at every department for tracking and managing the specific types of problems.
Be polite and apologize:
Customers pay attention to the way they are getting responses from the company's end. Whether the company is trying to resolve the issues or not. Apologize to the negative reviewers politely saying that you are sorry for a bad experience. Also, explain how and when your company might fix the issue. Also, respond by saying that you are thankful for their valuable feedback and provide your contact details for their convenience. Promise the negative reviewer that your company commits to providing consistent heights of excellence. Note that you should be polite during conversations and apologize without blaming the reviewer. When you fix the issues, thank the customers for raising the concerns with your organization.
Take necessary actions:
Analyze which part of your services needs improvement and then brainstorm the possible solutions and predict the outcomes. As mentioned earlier, learn from bad customer reviews. Use them to fix any core business problems which are causing trouble for your customers and clients. Customers will trust your business if they know your business will always respond to them if anything goes wrong. If you can build a strong trust among your customers, they would try to contact you directly in the first place instead of posting negative reviews for addressing their concerns.
If anyone the company is its manager or some employee has good experience in handling customer complaints then assign that person the responsibility to track reviews. You can also offer the customer some discounts or special deals whenever he/she places the next order. Control over the business reviews are site-dependent, some sites allow full control over reviews. Meanwhile, others do not allow any company to respond to the customers directly. In such cases, you can connect to the concerned customer offline and tell that your company is working on it.