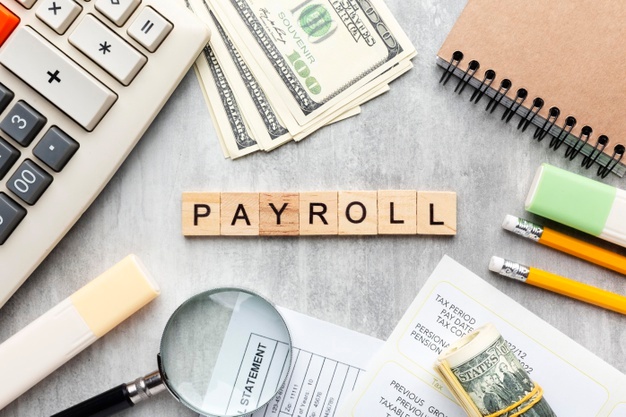 Outsourcing Your Payroll- Tips And Tricks!
Payroll is a crucial part of every business; some businesses do their payroll activities in-house through manual bookkeeping. Although, most companies nowadays are choosing to outsource their payroll activities to other firms. Payroll outsourcing is the process of outsourcing the company's payroll activities to an external firm. This helps the company to save time, effort, and money. Outsourced payroll solutions provide increased accuracy when compared to in-house payroll calculations. Outsourced firms use highly qualified professionals to prepare, analyze and evaluate payroll management. Payroll outsourcing achieves many goals for the business, three of them being:
It frees up the time and resources of the business and allows them to focus on the core functions of the business.
Reduces the risks that are involved in dealing with payroll management.
It gives the business access to technology and expertise that they would normally not have, which allows the business to handle the payroll functions well.
5 Tips for hiring the right outsourcing service
One should always think beforehand before taking such important decisions and making the right decision for their business and their employees. It is always good to consider the business's exact needs and how a payroll outsourcing company could help them grow their business.
Make sure the company you choose has a low error rate
Nobody is perfect, but one must keep in mind that they choose to outsource their payroll activities to keep their mistakes to a minimum. Payroll errors could put the company at serious risk; they could cost the business their money and good employees. So, please make sure that the company you choose has a good track record. A reliable company may even have precautionary systems in place in case an error happens. Ask the outsourcing company about their customer service policies, and also look for client testimonials on their website.
Look for a company that handles similar accounts
When looking for payroll outsourcing companies, maybe look for a company that handles accounts of businesses that is similar to yours. If you are a startup business, then there is no need for you to hire a company that handles accounts of huge companies, as the company may not consider you a priority for them. A payroll outsourcing company that handles accounts similar to yours could benefit you a lot, as it may mean that they understand the specifics of your business very well. They will be able to give you better advice and services for your business.
Consider the costs and the contract length
One must always have a fixed budget and contract length in mind while looking to hire an outsourcing company. Figure out the needs of the employees and the business before deciding on the budget and the contract length. This will help you keep track of your overall expenses. If you are unsure about a company's performance, you could go for a month-to-month contract, which could be later extended to annual or multi-year contracts.
Find a payroll company that can help you in the growth of your business
You should look for companies that could offer you essential services to grow your business. So, choose a company that can help you with all your payroll-related activities and one that helps you deal with various employee benefits and grievances.
Ask for a contact
It is only natural that you would have to contact the outsourcing company for your various needs. So, ask the company to give you a direct communication line. The outsourcing company should be available for you when you need them. It is very important that they simplify this process; this allows you to focus on many important tasks at hand.
Conclusion
Hiring a payroll outsourcing company may be a tedious job at first glance. But the services they offer you may grow your business in the long turn. As it takes a lot out of your plate and lets you focus on taking your business to the next level.