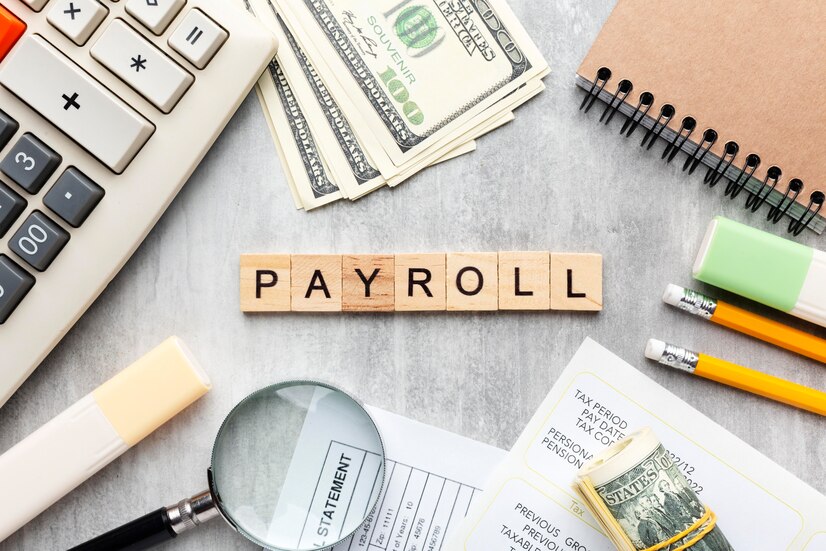 Want A Perfect Payroll Solution For 2022? Take A Look Inside!
Introduction
For small to large enterprises, payroll software automates each stage of the payroll process. It makes it simple to set up direct deposits, withhold payroll taxes, and keep precise records to avoid fines. When manually done, payroll operations can be time-consuming and prone to miscalculations. For concerns such as inability to pay and faulty checks, the IRS levied more than $4.9 billion in penalties in 2021.
We looked at over 15 different payroll solutions to help you find the perfect payroll software for your company. Cost, ease of use, key integrations, convenience, reporting features, and support were considered.
8 Best Payroll Software of 2022
Overall Best: Gusto
Best Reporting: Paychex Flex
Easiest to Set Up: QuickBooks Payroll
Best Customer Service: Work
For Small Businesses: onpay
For Large Companies: ADP
Best Free Option: Payroll4Free
Best for Integrations: Rippling
Gusto
Gusto is the best overall choice since it offers three bright tiers for small to midsize businesses that want payroll with a few helpings of human resources (HR) capabilities. Each package provides full-service automatic payroll that can be customized to fit the needs of practically any business. Gusto can be compared to other payroll software applications because it enables you to pay your employees via direct deposit or cheques. It records and submits federal, state, and municipal taxes automatically. Gusto differs from the other options because it provides a better plan as you progress through the tiers. Instead of eliminating direct deposit for the cheapest plan, Gusto makes a direct deposit more convenient as your project becomes more expensive.
Paychex Flex
Paychex Flex has over 160 reports that will readily help you gain a clear picture of your salaries, taxes, turnover, and more. It is our top reporting option because it checks practically all of the boxes for reports and data in payroll software. It also submits your payroll taxes automatically, guarantees compliance, and integrates with other critical tools you use, such as accounting and benefits apps.
Paychex has a lot of positive aspects. The payroll software makes it simple to set up and handle payroll, automates the filing of the federal state, and provides a variety of upgrade choices that you may require as your company grows.
Quickbooks Payroll
QuickBooks Payroll is the easiest option to set up because everything will be automated. It will be a user-friendly tool for any QuickBooks user because the training and knowledge base is very comprehensive. No need to contact support for assistance. Even if something goes wrong or it doesn't work, a short search on the internet will lead you to many walkthroughs.
Because the user interface is so intuitive for anyone familiar with QuickBooks, it gets our vote for the most straightforward setup.
Work
Work is a newer online payroll provider that's already creating a name for itself with excellent customer service, which is why it's our best customer service option. Employees can also submit expenses through the app to be paid during the next paycheck cycle.
Work is a cost-effective and simple-to-use program, although it has limitations. It doesn't, for example, do your taxes for you automatically. However, it receives our vote for top customer service because it gives quick assistance with simple instructions for a small business owner.
Onpay
Onpay is an easy, relatively cheaper online payroll application best for small businesses. There are no hidden costs, which is very important for a company on a lower budget. You'll still need to run and approve payroll regularly.
Setting up payroll for the first time in a new application can be tedious, but onpay's setup tutorial makes it simple. You should be alright if you follow the steps and double-check your information. You can get assistance if you want to import data from another payroll service into onpay, and onpay guarantees accuracy.
ADP
Setting up payroll for the first time in a new application might be difficult, but onpay's setup process makes it simple. You should be alright if you follow the steps and double-check your information. You can get assistance if you want to import data from another payroll service into onpay, and onpay guarantees accuracy.
However, if only to avoid migrating data to a different service in the future, it's a good idea to choose a payroll service that can grow with your organization. With its ADP RUN service, suited for organizations with fewer than 50 employees, ADP makes this possible.
Payroll4Free
Payroll4Free is the best proper free payroll solution you'll find—as long as you're ready to do some manual labor. Unless you're prepared to pay a small fee, you won't be able to file payroll taxes or pay your employees by direct deposit.
Payroll4Free is the only free payroll software that includes all necessary administrative features. Payroll4Free allows you to input hours for payroll for your business while leaving many of the administrative responsibilities to you.
Rippling
Rippling is HR software with payroll as an add-on feature. Still, even if you use it for payroll, you'll find it less expensive and more practical than other solutions because of its deep connection with other applications. Integrations of accounting and time and attendance software make all payroll software more valuable, and Rippling does that and more.
Rippling wins a spot on this list because of its ability to integrate with practically any app you already have. It's much easier and faster to conduct payroll when you have the power to sync all of your data automatically. Although most payroll software allows you to run payroll as frequently as you like, it's also crucial to make it a speedy procedure.
How Mfhills Can Help You With Payroll
Accurate Payroll Processing is nothing less than a Necessity For Every Established Company. Despite its size, to Streamline Productivity, Manage Employee Salaries,  and strengthen the management team. The main motto of our team is to guide you to gain better resource management. Also to save both your time and energy from the Payroll Processing Burden. We are An Expert Payroll Outsourcing Company With Years Of Experience in Providing Payroll Services To Corporates. And We Can Provide Expert Solutions That Suit Your Business needs.
Why MFhills?
Are You Paying A Formidable Amount Of Money For Your Bookkeeper Or Accountant? Now You Can Drastically Perform Cost-Cutting Measures By Simply Outsourcing Your Bookkeeping And Accounting Tasks.
Are You Looking For Bookkeeping Services In India? Are You Looking For Accounting Outsourcing Companies In India? Contact Us To See How Our Accounting Expertise And Personalized Services Can Save You Time, Money, And Frustration With Managing Your Finances.
Contact Us On Mobile Phone: +1 (650) 351 7900;
Or Put An E-Mail: Admin@Mfhills.Com